By Rui Hu, EDITOR
On 14 Nov., Chongqing Global Travel Agents Conference (abbreviated as CGTAC) is held in Chongqing. Chongqing Cultural and Tourism International Communication Center (abbreviated as the center) is unveiled at CGTAC. The center aims to elevate the level of Chongqing tourism internationally through the website (www.iChongqing.info), and its social media account on Facebook, Twitter, and etc. It cooperated with Google and other oversea channels to broadcast information of Chongqing officially.
The center is built by Chongqing Daily News Group with supports from Chongqing Municipal Commission of Culture and Tourism Development and Publicity Department of Chongqing Municipal Party Committee.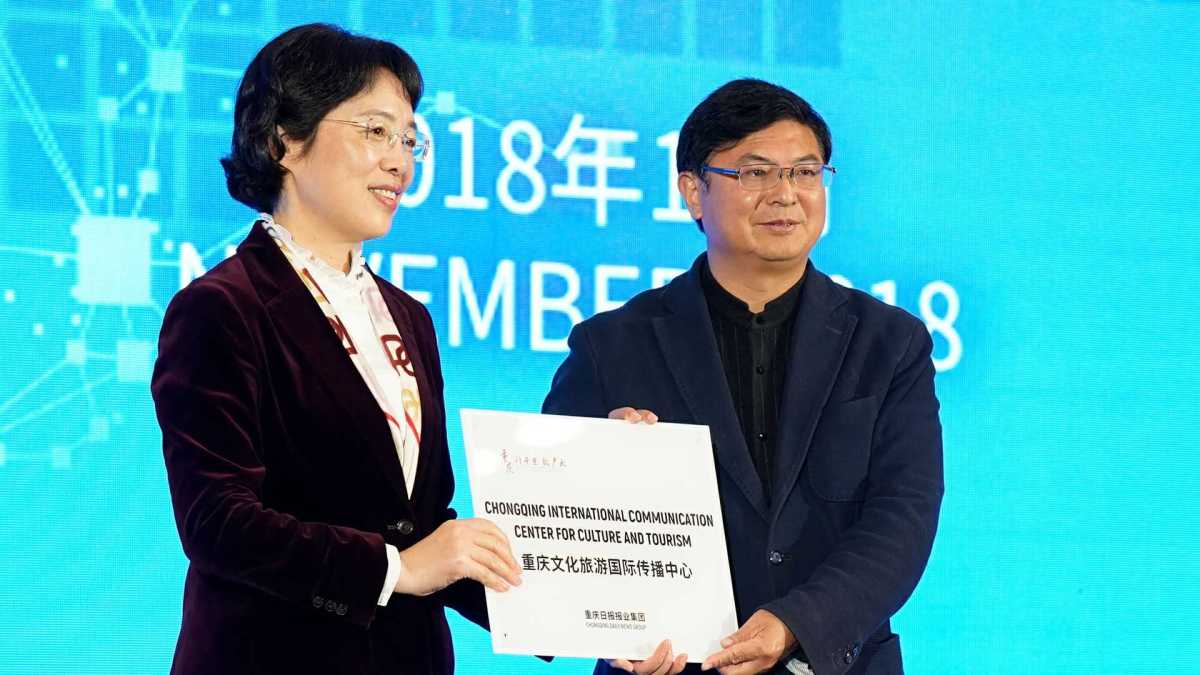 Pan YiQin, Deputy mayor of Chongqing Municipal People's Government unveiled the Center.
Official website in English shows the beauty of Chongqing
The website iChongqing is  in English version. The content focuses on the rich cultural and tourism resources in Chonqing, and promote it worldwide.
There are images, articles, videos, interactive H5 as the media forms to broadcast Chongqing for users aboard via iChongqing website and its social media platforms. The content of iChongqing starts with users' interests and involved with Chongqing's culture, arts, history, natural scenes, and so on.
In terms of a person in charge, she introduced that in order to produce news in quality continuously, the center has set up a group of employees with foreign education background and strong English language skills. In addition, the center has one American journalist as employee as well.
Social media directly reach users aboard
Besides the official website, there are Facebook, Twitter, Instagram and overseas social media are under operation by the enter. The person in charge indicated that the center focus on the youth users on internet. She suggests that the center is active on social media to gain reputation and attentions from overseas users. Hence, the center has interacted with KOL who has amount of fans to elevate Chongqing's exposures online.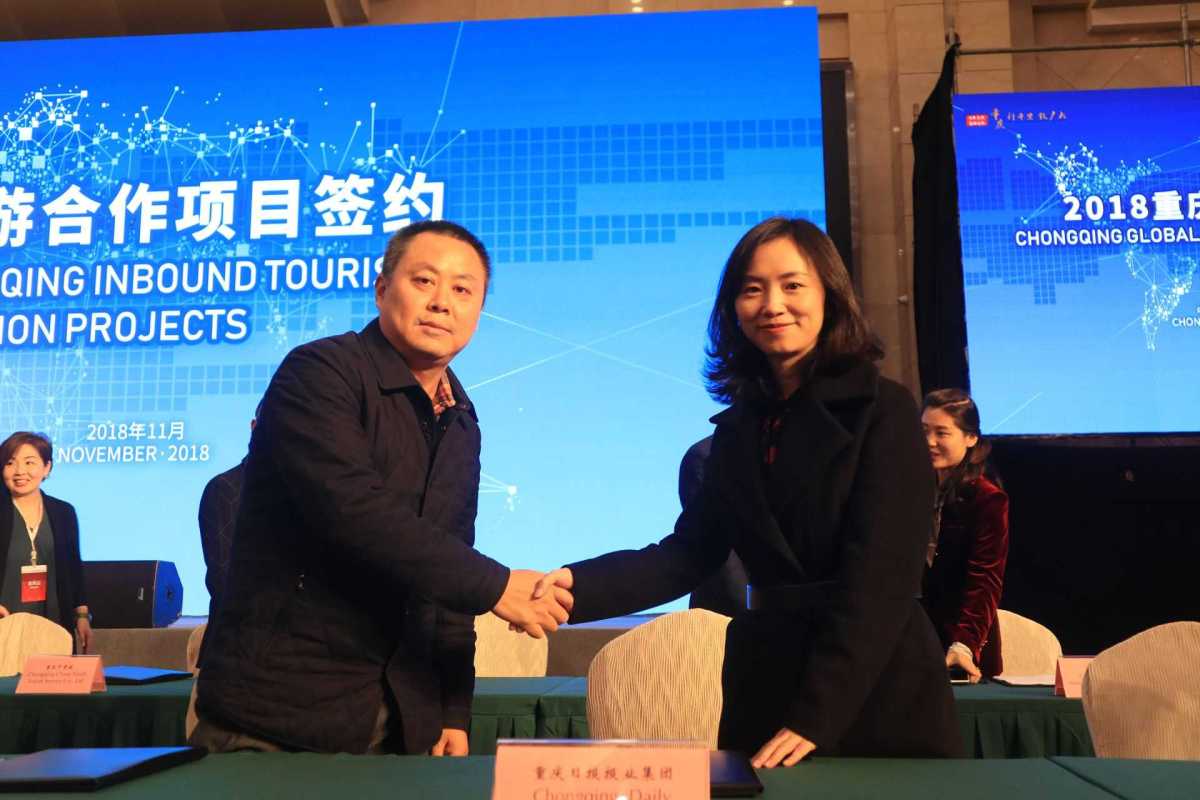 cooperation achieved with the Center and Wushan county.
Corporation and interaction with overseas channels and companies
The center is cooperating with channels and companies who have power and influences. Initially, the center has corporation and deep interaction with firms from Europe, North America, Japan, and South Korea in terms of experiences and supports from Chongqing Daily News Group. Secondly, the center has corporation with Google currently, Google would help improve Chongqing's reputation on tourism for users on the search engine. Thirdly, the Center with certain channel could release news over 30,000 media, 11,000 websites, database and news application.   
Outdoor Screens help promote Chongqing tourism
According to the Publicity Department of Chongqing Municipal Party Committee, the Center has established iChongqing outdoor advertising platforms. These platforms provide 600 LCD screens in Jiangbei International Airport, 16 LED screens in downtown business circles.
The Center will continuous marketing and promoting for Chongqing tourism and city's impression globlly.