By Rui Hu, iChongqing
On 23rd Nov., as the main event of 3rd Week of Italian Cuisine in the World, a dinner party with Filippo Nicosia, Consul General of Italy Consulate in Chongqing was held in Niccolo Hotel.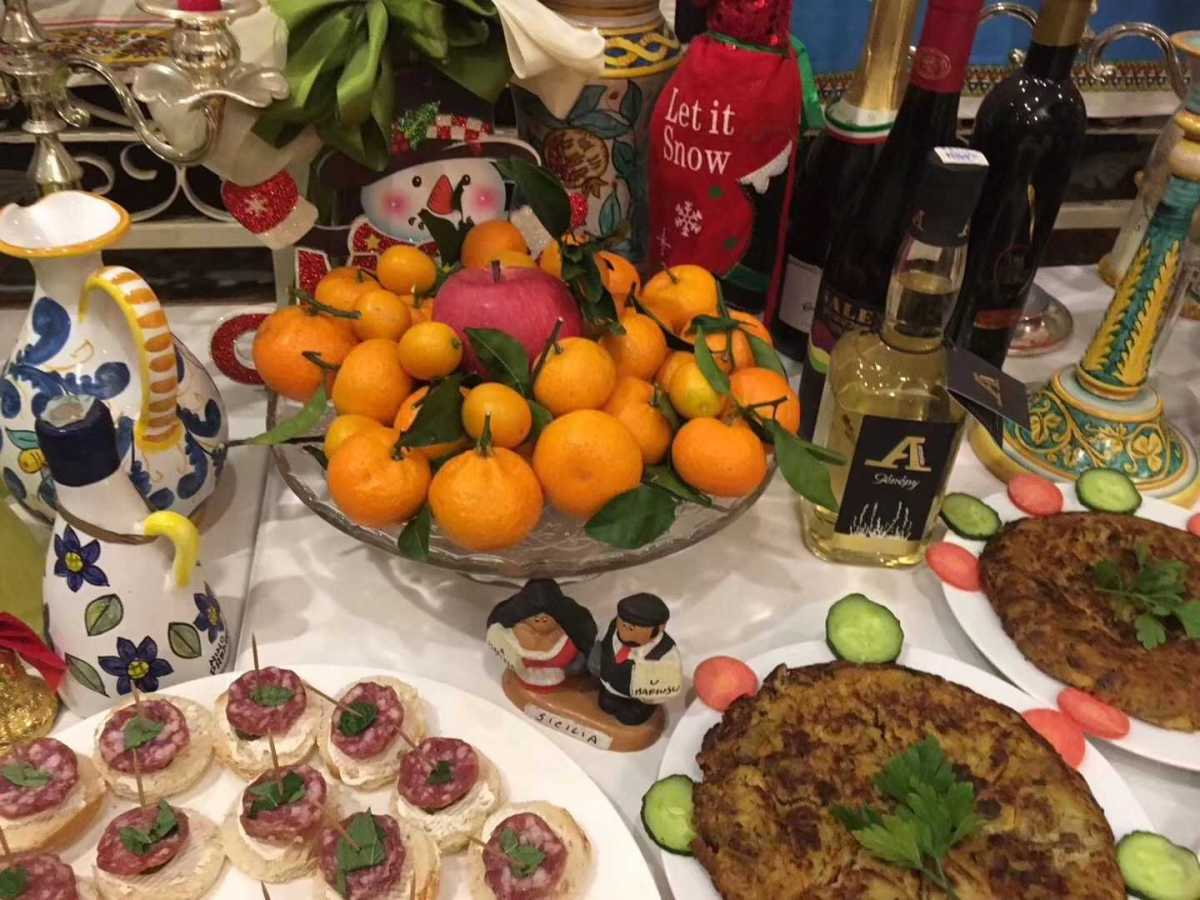 Activity on social media reached volume over 166,000 times
There are 20 media representatives and 20 netizens who had participated the activity on social media were invited to join in the dinner. The participators have taken photos that show their own stories or thoughts relevant to Italian elements. At the beginning of November, the online activities jointly organized by Italian Consulate and Hualong Net had received nearly 250 valid registrations on social media. The participators showed their photos and videos of the "Italian Elements". Only on Weibo, the number reached 166,000 times for reading. The top 20 most creative participants were invited to this Italian dinner with Consul General of Italy in Chongqing. Among them, the 80-year-old lady Guo Huiyun was accompanied by her grandson, and her travel video recorded in Italy became super popular on Sina Weibo.
Nicosia suggested that successful completion of 3rd Week of Italian Cuisine in the World has brought China and Italy a better and closer relationship on how to eat well. Tasty food is a good bridge that connect people all over the world. In addition, he particularly emphasized that friendship is based on mutual respect. It nourishes the Chinese people's growing appreciation and love for Italy, and Chinese culture is becoming increasingly attractive to Italy. "If this is not the case, in the past few weeks, we will not receive photos from so many Chinese friends. Most of these photos are very interesting and creative, which symbolized Chinese people's growing influence and strong interests on Italy", said Nicosia.  
Response to the D&G issue
Nicosia has responded the Dolce & Gabbana's issue that triggered the insulting speech due to the theme advertisement "Chopsticks for Eating". He indicated that in Italy, it is a solemn and enjoyable moment to sit around the table and share delicious food. But two days ago, the unfriendly comments made by individual Italians against China did not represent the attitude of our country. For a long time, Chinese and Italian peoples have respected each other. We have good friendship and trade exchanges. Both China and Italy are wonderful countries.  
On November 21st, due to the publication of humiliating Chinese speech, the Italian luxury brand Dolce & Gabbana was boycotted by netizens. After the event was fermented, Chinese celebrities canceled the schedule to participate the D&G fashion show. Soon the fashion show was cancelled. Subsequently, on the afternoon of the 23rd, D&G's official Weibo posted an apology video to express "the deepest apology" to the Chinese around the world, hoping to be forgiven and said that such an event will never happen again.
Relevant link: Foodies' alert! Try the freshest Italian food in the following week in Southwest China