By Rui Hu, EDITOR
On April 1, Jiangbei District officially celebrated its two year anniversary as a part of the China (Chongqing) Pilot Free Trade Zone. During those two years, Jiangbei District has added 1,691 newly-founded enterprises, utilizing USD 1.325 billion in foreign investment. Currently, the traditional import-export volume is RMB 48.463 billion in total, with the domestic investment of RMB 17.066 billion. Jiangbei district currently has 213 signed investment projects with a total contract amount of RMB 75.787 billion, clearly illustrating the strength of the financial industry in Chongqing. The district has steadily developed the financial settlement business and has introduced over ten new financial institutions successively.
In addition, districts and regions covered by the CFTZ also focus on "bonded" industries. This strategic focus will expand and strengthen the Chongqing International Exhibition & Trading Center and establish the first bonded business area in West China. The CFTZ has fully utilized the "bonded" advantage and highlighted the special industries of bonded and cross-border e-commerce and bonded imported vehicles. As a result, the CFTZ has imported 2,061 vehicles, and the trade volume of the cross-border e-commerce has reached RMB 1.8 billion.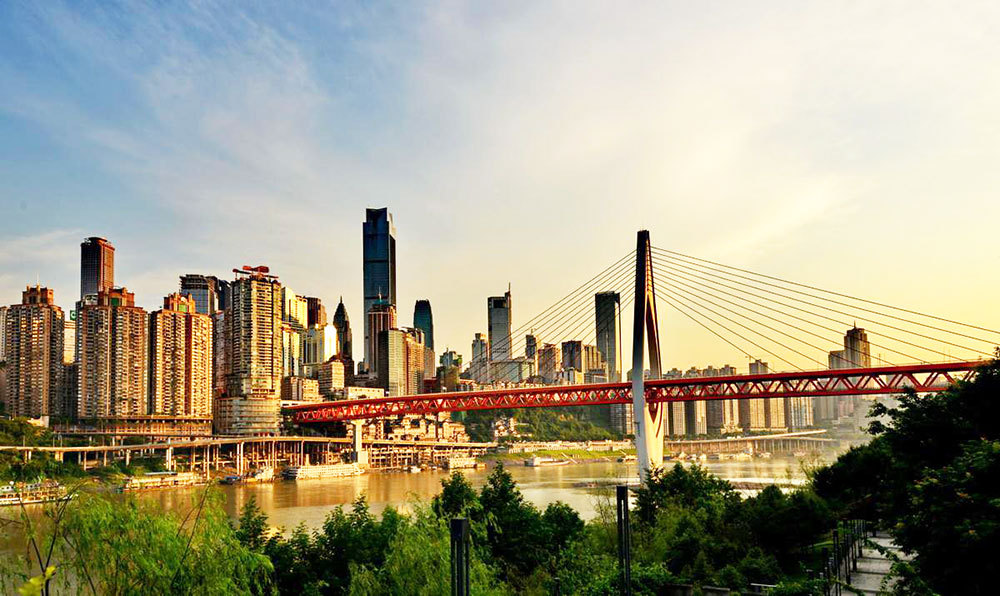 Furthermore, Guoyuan Port has become a Type-B bonded logistics center. As the fourth bonded logistic center in Chongqing, it is supported by China's ports of shipment tax refund policy. This development in conjunction with the successful opening of China Railway Express (Chongqing-Xinjiang-Europe) from Germany's Mannheim Harbor to Chongqing Guoyuan Port, has increased the logistic volume of the port to 710 thousand standard containers.
Yufu Industrial Development Zone highlights the modern logistic and high-end manufacturing industries. Key programs such as Yuzui "Trillion Automobile City", Fusheng International New City, Vibrant Pucheng Logistics, and other programs are accelerating. The Sino-Singapore (Chongqing) Multimodal Transport Co., Ltd. has also been started, covering an area of 0.347 square kilometers with a total investment of RMB 1.5 billion.
SOURCE: CQCB