By Xiao Wu, video by Xingchen Yue, iChongqing News
Chongqing – As the Chinese saying goes, if you want to identify beauty, you should look at her appearance in a cheongsam.
The cheongsam, also known as a Qipao, is a typical, traditional, and feminine body-hugging dress with distinctive Chinese features. Originating in the 1920s, cheongsam quickly became a fashion phenomenon that was adopted by movie stars and schoolgirls. The history of this iconic garment reflects the rise of modern Chinese woman in the twentieth century.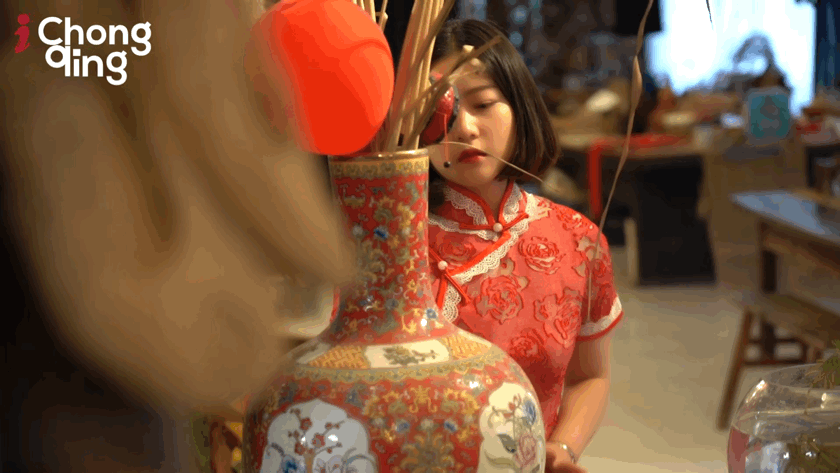 As time goes by society has seen great transformations. However, people's love for cheongsam remains unchanged. Together with Margarita Vysokosova, from Russia, we visited a popular cheongsam museum in Chongqing to discover the charm the dress continues to hold.
The cheongsam museum is filled with many exhibits. Visitors can view a variety of old furniture, embroidered cloth, grass-linen fans, and traditional Chinese musical instruments… Curators have taken great care to arrange the cultural objects just right. Perhaps, what impresses us the most is the variety of  beautiful cheongsam hanging around the museum, showing off their different colors and styles. Undoubtedly, Tourists and visitors coming to Chongqing seeking cultural immersion should consider adding the unique shop to their list of must see's.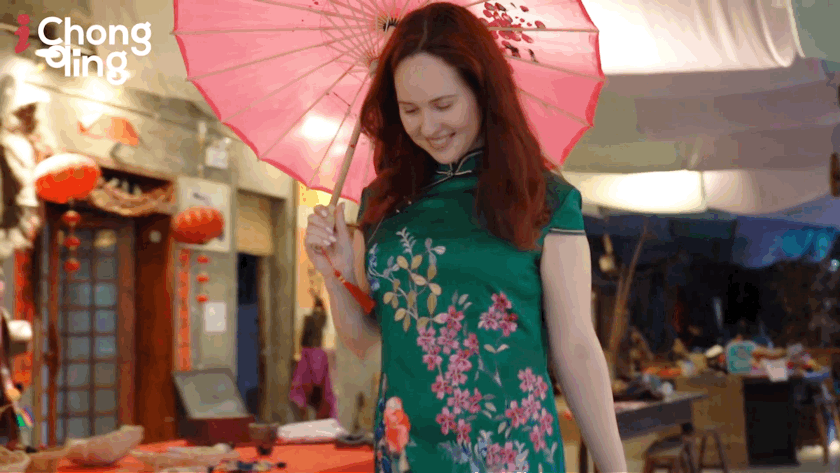 An elegant lady owns the museum. Her family has made cheongsam for 3 generations. After answering loads of questions about the interesting place, she invited us to try on the cheongsam, which, we have to say, was such a great experience!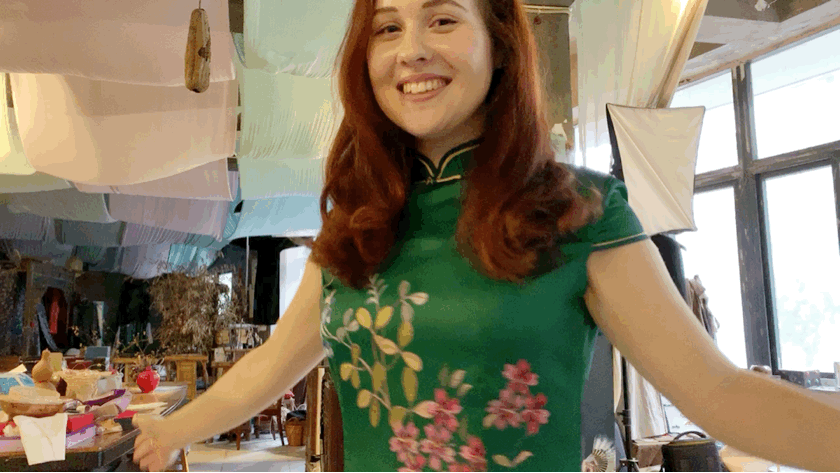 If you pay a visit to Chongqing, why not spend some time in the private cheongsam museum. What's more, we bet that you could spend hours exploring the museum and appreciating all of the cultural exhibits that await inside.  
Address: No.18 Door, No.59 Shaiguangping, Shapingba District, Chongqing City, China.