By Xiao Wu, iChongqing news
Chongqing - As Nikkei Asia300 Global Business Forum Chongqing Summit is drawing close, which will be held on May 16, iChongqing took an exclusive interview with Ms. Hayama Kayoko, the Sales and Marketing Director of Global Business at Nikkei Inc. on May 6 to share stories behind the hosting of Asia300 Chongqing Summit.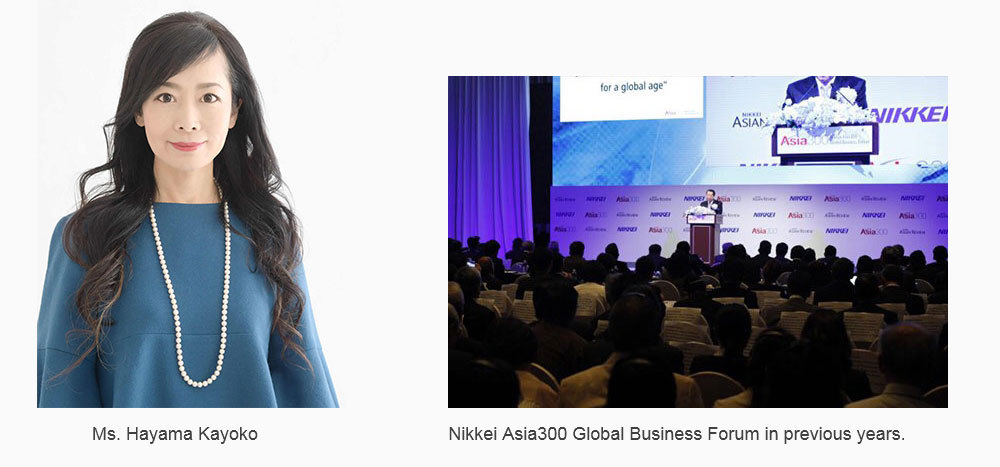 It is the first time that Nikkei Aasia300 Global Business Forum takes place in Mainland China, and it chooses Chongqing. "Thanks to the great support from Chongqing Municipal People's Government, Aaisa300 Chongqing Summit could be held in Chongqing. Close cooperation with local partners makes it possible." Ms.Hayama describes the reason behind the choice. Back in 2004, Nikkei set its first media branch in Chongqing, which has been dedicated to promoting Chongqing overseas. Over the years, it has contributed to the development of the city.
The upcoming Asia300 Chongqing Summit brings Asia's leading business and political leaders together in Chongqing to discuss and explore the potential for open and connected Asian economies. At the question of what's the consideration behind the speech topic setting and guest speaker invitation, Ms. Hayama said, "China has attached great importance to the cooperation among Asian countries, which is beneficial to the activities of enterprises. In this background, Asia300 Chongqing Summit focuses on how to enhance cooperation among the Asian region. It invites the lecturers who can share with the Summit attendants the practices at good quality and quantity."
"During the Summit, the entrepreneurs and experts will share their thoughts on the business with inland of China. It is estimated over 45 entrepreneurs from Japan and coastal areas of China will attend the Summit. The organizing committee will be delighted to see new investment opportunities and business projects come out of the great event." Said Ms. Hayama.
Ms. Hayama also expressed the committee's expectation for the Summit, "Compared with the number of successful Japanese enterprises in coastal areas of China, the number in inland is not that big. We hope through Nikkei Asia300 Global Business Forum Chongqing Summit, more Japanese businessmen can get to know the modern Chongqing and develop their business with this city."
Looking at Chongqing's potential, Ms. Hayama is very optimistic. "Chongqing holds the advantage location at the junction of the Belt and Road and the Yangtze River Economic Belt. More and more entrepreneurs have come to Chongqing to invest and develop their business. Besides, Chongqing has got great potential in tourism." Said she.