By Xinyi Li, EDITOR
Chongqing is continuing its work to implement the internal and external opening-up and reforms, thereby accelerating the construction of an exemplary inland city for this process. China's opening up started as a reform of the Chinese Government by then President Deng Xiaoping in 1978, introducing economic changes that have led to China's rapid economic growth, helping to establish private owned businesses, alleviate poverty and opening up China to foreign investments.
How will the Chongqing Development and Reform Commission help the city to play a leading role in the promotion and co-construction of the Belt and Road Initiative? We'll find the answer in the interview with their deputy director, Mi Benjia.
The first measure is to promote free trade zone construction. It will take the lead in institutional innovation and promotion of investment liberalization and facilitation in the free trade zone, thus facilitating the trade between Chongqing and regions along the BRI.
The second measure is to speed up the construction of the New International Land-Sea Trade Corridor under the China-Singapore (Chongqing) Demonstration Initiative on Strategic Connectivity (CCI-ILSTC). It promotes and implements the signing of the cooperation agreement on co-building ILSTC and the signed memorandum of cooperation to support ILSTC construction in terms of customs inspection, railway, and financed by the governments of eight western provinces/regions/municipalities.
The third one is to vigorously build Chongqing Hi-Tech Industry Development Zone (Hi-Tech Zone for short). It plans to form a development pattern with flexible layout, prominent features, and dislocation development by strengthening planning and guidance, improving the spatial arrangement, and making overall planning and integration of Chongqing University Town, Chongqing Xiyong Micro-electronics Industrial Park, and other essential sections. It is going to strengthen support for innovation, gather innovative resources, cultivate innovative subjects, and promote integrated industry-university-research development. It will implement a more proactive and open talent policy to attract and nurture high-end and innovative professionals, innovative entrepreneurs, and high-skilled personnel. This will further improve management systems and mechanisms, deepen the reform of delegating power, streamlining administration and optimizing government services, accelerate the development and upgrading of the Hi-Tech Zone, and strive to be the city's new economic growth pole and a new innovation-driven engine.
The fourth one is to create a first-class international business environment. It schemes to optimize the business environment further and improve the service efficiency of ports by reducing costs and increasing efficiency of port logistics, delegating administrative powers to lower levels, reducing overall customs clearance time, and improving the level of informatization. It will also strengthen the construction of the social credit system, upgrade the city's public credit information platform, and improve personalized applications such as big data analysis and comprehensive credit evaluation.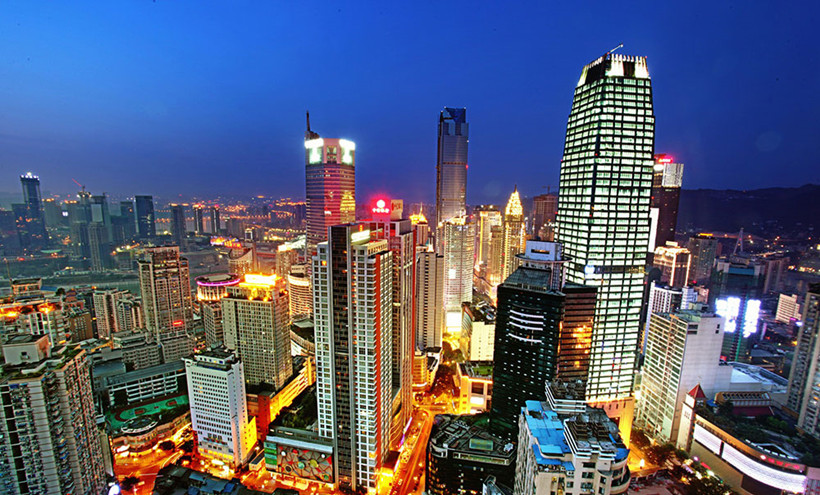 Chongqing is going to keep improving the open economic system
The fifth one is to keep improving the open economic system. The import-export value of Chongqing's open platforms now accounts for 80% of the city's total, with the foreign direct investment accounting for over 70%, showing noticeable agglomeration effect. It aims to give full play to the role as core carriers of China (Chongqing) Pilot Free Trade Zone, CCI, and Chongqing Liangjiang New Area, improve the system of open platforms, and enhance accumulating and radiating capacities. Moreover, it will continue promoting orderly opening-up in service sectors like finance, education, culture, and medical treatment, and fully implement the management system of pre-establishment national treatment and negative list for foreign investment.
The sixth and final one is to strengthen industrial matchmaking. Besides logistics and import & export trade, Chongqing will develop various "one-to-one" industries for BRI development. For example, it has established a cooperative mechanism of "1+2" together with Germany's Mannheim. Depending on one forum and two industrial platforms, both parties will enhance their cooperation. Sino-Germany (Chongqing) Smart Industrial Park in Yongchuan District is one of the platforms, which boasts four industrial clusters, including high-end numerically-controlled robots, intelligent vehicles and new-energy vehicles, intelligent medical devices, and sensing & driving device and electronic information. It has become the model for Chongqing to engage in BRI development and boost industrial development.
Source: Chongqing Daily News