By Yuling Chen, iChongqing News
Chongqing -In the first half of the year, Southwest China's Chongqing Municipality achieved a gross regional product of 1,033.476 billion yuan (about 150.27 USD), with an increase of 6.2% compared with the same period of last year, according to the Chongqing Municipal Bureau of Statists on July 18, 2019.
In terms of industries, the primary industry realized an added value of 50.959 billion yuan, increased by 4.1%, the secondary industry 410.510 billion yuan, grew by 6.5%, and the tertiary industry 572.007 billion yuan, up by 6.1%.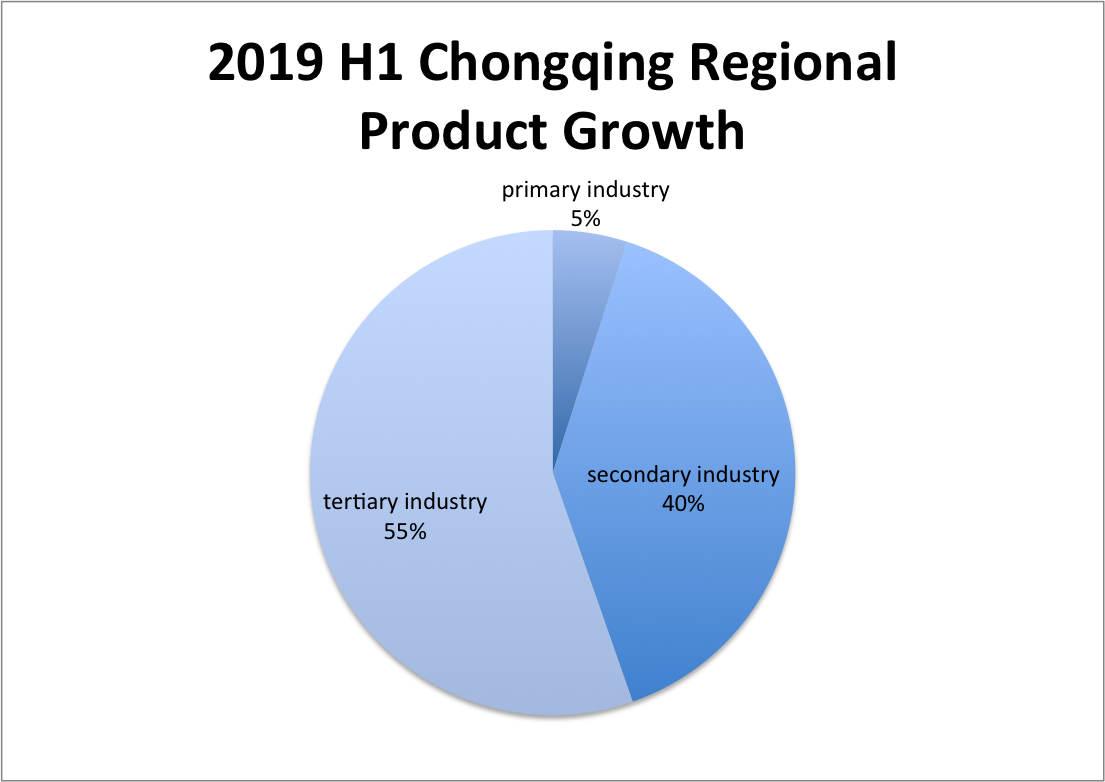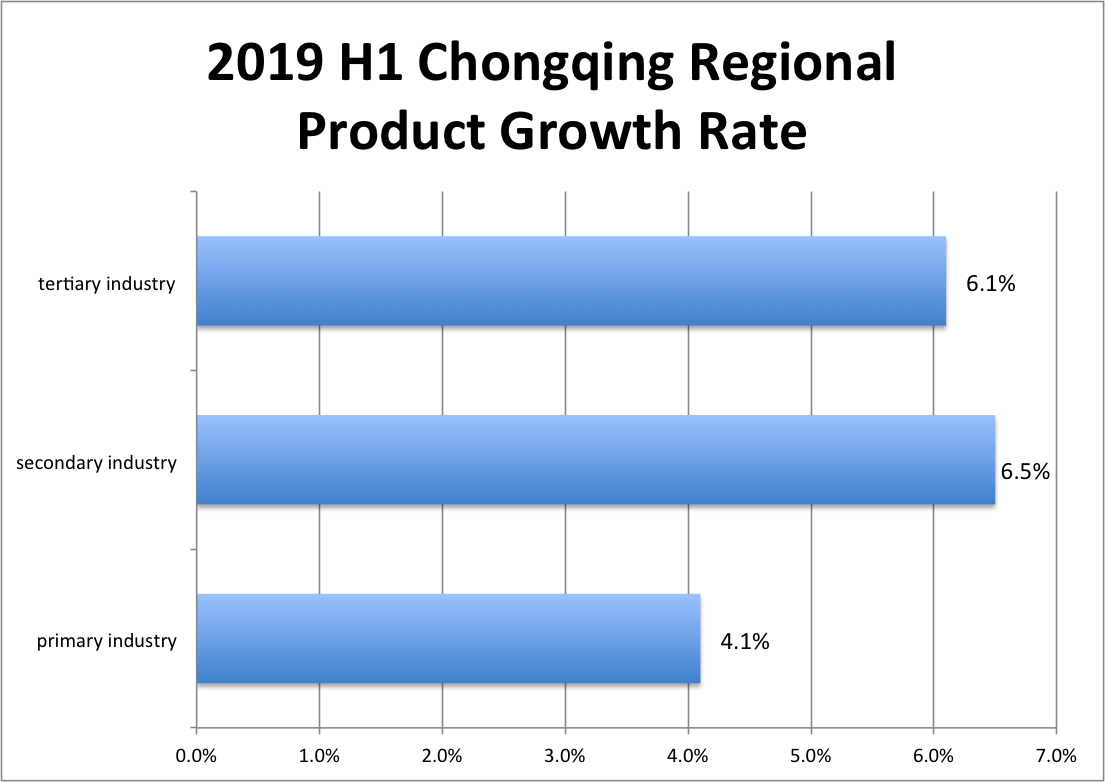 Source: Chongqing Municipal Bureau of Statists
The economic performance of the whole region was generally stable and remained within a reasonable range. The economy is of high-quality development.
In the first half of the year, the added value of industrial enterprises above the designated size increased by 5.0% annually. Moreover, the added value of industrial strategic emerging industries increased by 12.8% annually. This is 7.8 percentage points higher than that of the city, and its contribution to the city's industrial growth above designated size was 52.1%.
From January to May, the service industry above designated size realized operating income of 139.752 billion yuan, an annual increase of 14.9%, 1.9 percentage points higher than the first quarter. The fastest growth was in scientific research and technical service industry with a growth rate of 23.6%.
The commerce and trade developed steadily, and the consumption structure was regularly optimized. In the first half of the year, the total sales volume of wholesale and retail products in the city was 1.525636 trillion yuan, with an annual increase of 11.4%. Intelligent commodity retail sales multiplied, with wearable smart devices growing by 67.3%, smart home appliances and audio-visual equipment growing by 82.6%, and smartphones growing by 160.1%.
The total import and export value reached 266.364 billion yuan, grew by 16.5% annually. Foreign capital unutilized by the city was 4.409 billion US dollars, increased by 2.9%. And foreign direct investment was 1.378 billion US dollars, with an increase of 5.9%.