By Yuling Chen, iChongqing News
Chongqing– From January to June this year, Southwest China's Chongqing actually utilized foreign capital of 4.409 billion US dollars, up by 2.86% year on year, according to the Chongqing Municipal Commission of Commerce. And foreign direct investment (FDI) was 1.378 billion US dollars, with a year-on-year increase of 5.85%.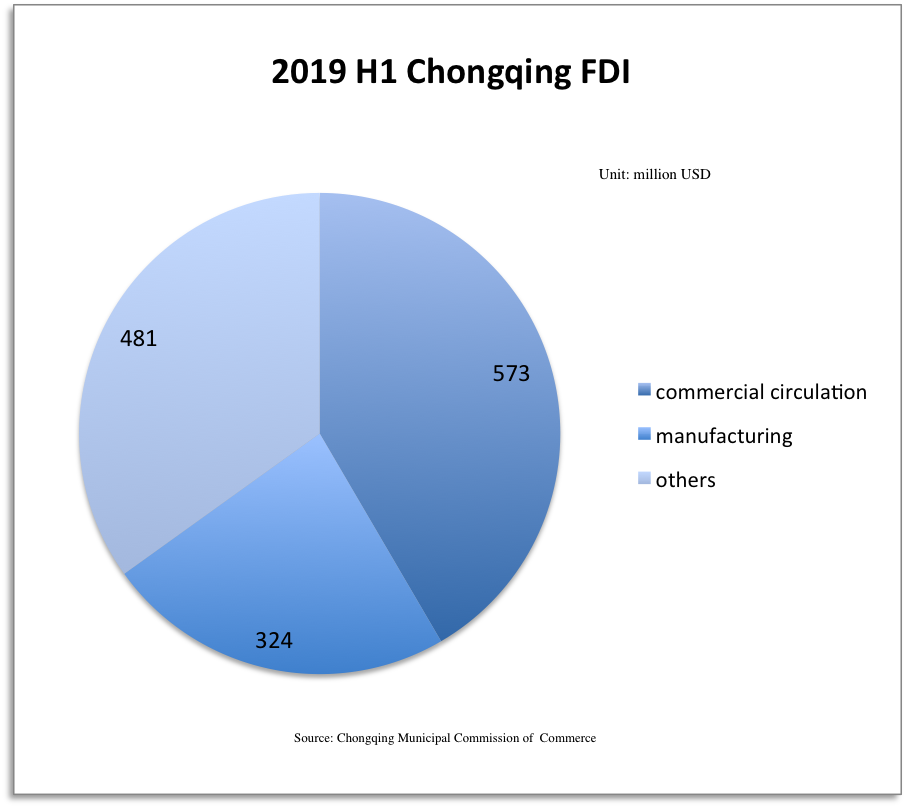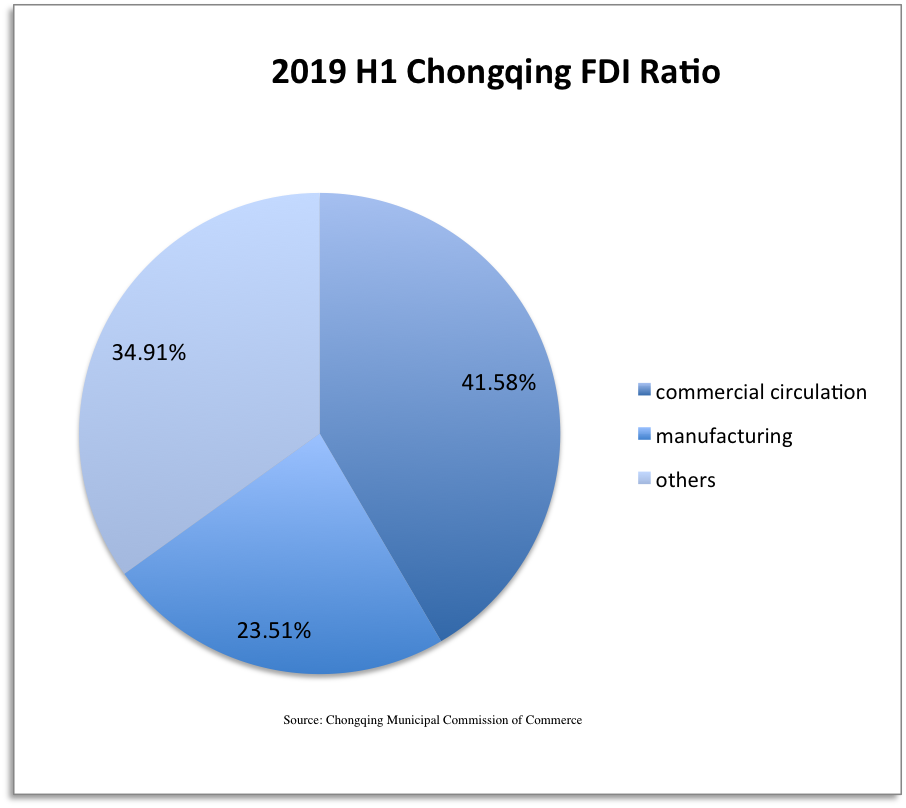 Statistics showed that FDI in the two areas of trade circulation and manufacturing totaled 897 million US dollars, grew by 53.86% year on year, and the proportion increasing from 44.78% to 65.09% indicated that the growth of these two areas was the main force driving for the municipal FDI growth.  Specifically, the FDI of the commercial circulation totaled 573 million US dollars, accounting for 41.58% of the municipal total; the manufacturing FDI was altogether 324 million US dollars, with a ratio of 23.51% of the municipal total.
The platform role of Hong Kong as a free trade port has been fully played, evidenced by international capital entering Chongqing through Hong Kong. In addition, promoted by the China-Singapore (Chongqing) Demonstration Initiative on Strategic Connectivity, investment from Singaporean enterprises has shown a steady upward trend. In the first six months of this year, FDI from Hong Kong totaled 1.154 billion US dollars, increased by 17.76% and accounting for 83.74% of the total. Moreover, FDI from the British Virgin Islands and Singapore followed, all the three areas accounting for 92.74% of the total.
Last but not least, breakthroughs have been made in the utility of foreign capital in areas of education and medical care. In recent years, Chongqing continuously promoted the opening up of social sectors such as education and medical care, increasing the introduction of cooperative education institutions and international medical institutions between China and the rest of the world.