By Mikkel Larsen, Yiling Wang,iChongqing News
When most people hear the word robot, chances are they are thinking about a machine, standing upright on two legs, with two arms, that look and act like humans. These are the robots most often presented to us through popular culture, but there are many kinds of robots, and most of them look and act nothing like humans. The worldwide robotics industry is developing many kinds of robots from the ones you see in factories producing cars, to smaller robots that do the assembly for consumer electronics. The robotics industry worldwide is on a rise, growing at double-digit rates and there are now an estimated 2.3 million robots in operation in the world.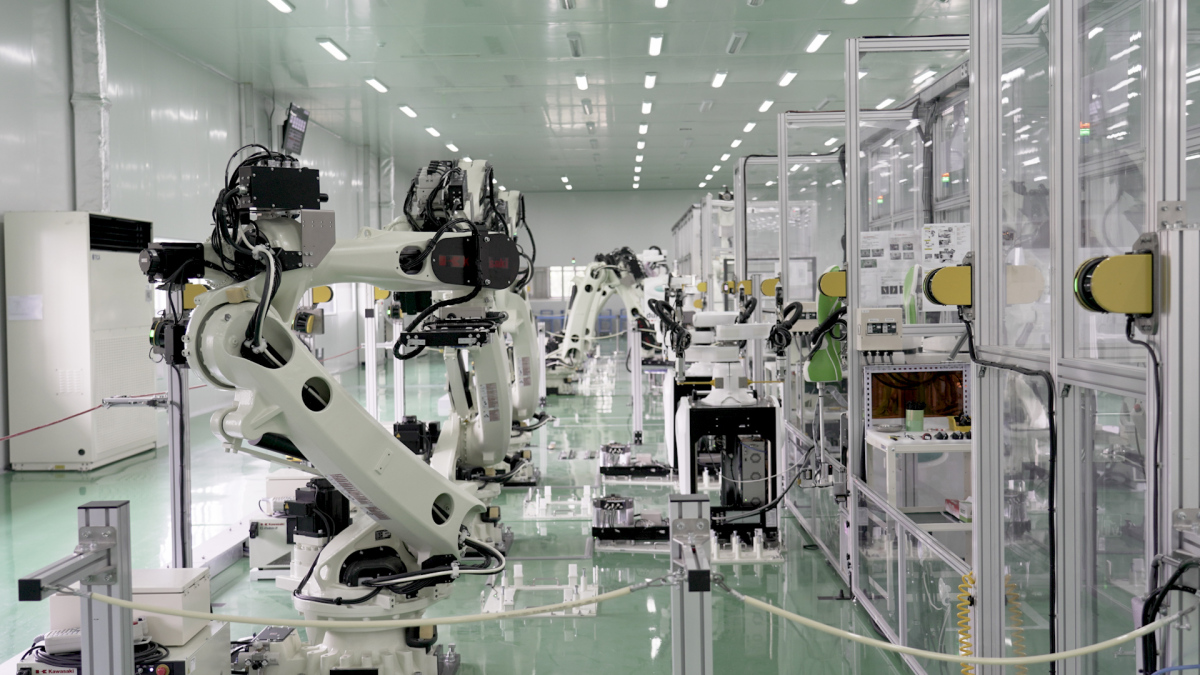 Global manufacturing, high-tech companies, and the service industries are relying more and more on robots: one of the prime examples is the automobile industry which is also the biggest robotics employer in Chongqing. Since 2013, China is the largest consumer of robotics, and they are seeing increasing use in the auto- electronics-, machinery-, and medical industries.
Kawasaki (Chongqing) Robot Engineering was established in Chongqing's Liangjiang New Area in October 2015 as a joint venture with a local Chongqing Robotics company, Yierqi Engineering. Their main focus is their robot body production base and their new duAro dual-wrist robot, designed to work alongside humans, unlike their larger industrial robots that are traditionally operating in enclosed spaces.
Localization is a big part of Kawasaki's plans for Chongqing. Currently relying on importing parts and components from Japan, they hope to be able to source materials and components locally in Chongqing in the future, potentially helping to set up another 50-100 local suppliers and be able to produce their robots for the Chinese market entirely in one place.
Kawasaki has been able to establish their factory in Chongqing in part because of the Liangjiang New Area and the preferential policies enacted here to attract overseas enterprises. They have enjoyed great support from the Liangjiang New Area local government, not only in setting up their company but also in their further development and help with locating potential new customers. The potential in the robotics market in China is quite high, as the robot density is low and there is a lot of room to expand. Focusing on smarter industries and the promise of their robots increasing efficiency while lowering costs, Kawasaki is securing their foothold in the industry in China.
In this episode of A New Corridor for New Energy, we will have a closer look at the Kawasaki (Chongqing) Robot Engineering Company and find out more about their establishment, their robots and their future plans for Chongqing and China.