Chongqing - Liangjiang New Area was formally established on June 18, 2010 after approval by the State Council. It is the first inland national development and open economic zone in China, and third nationwide following Shanghai Pudong and Tianjin Binhai.
The area is located north of the Yangtze River, and borders the Jialing River on the eastern side. It spans the three administrative districts of Jiangbei, Beibei, and Yubei – encompassing the Free Trade Port Area, and covering an area of 1200 square kilometers with a population of 2.24 million.
As the Liangjiang New Area reaches its tenth anniversary, below are four industry giants that have operated in the area with great success over the past decade, and which illustrate how policy,  infrastructure and resources have made it one of the most attractive business locations worldwide for hi-tech innovation. 
AT&S: Three rounds of investment help improve the electronic industry chain
AT&S (Austria Technologie Systemtechnik) is the world's leading manufacturer of high-end semiconductor packaging and carrier boards, and is regarded as the final jigsaw piece of Chongqing's electronic information industry. It has allowed Chongqing and the Liangjiang New Area to achieve rapid development in the electronic industry. The multiple rounds of investment is also providing the key driving force behind smart city construction in the area.
Back in 2011, AT&S invested in Yufu Industrial Park in Liangjiang New District to build China's first high-end semiconductor packaging carrier board production base. Later in 2015, capital was raised to build a new system-level package printed circuit board factory. Then in 2019, AT&S announced plans to invest 1 billion euros over five years to extend the existing Chongqing plant to produce high-end semiconductor packaging carrier boards for high-performance computing modules.
Such investment has not only consolidated the foundation of AT&S development in Chongqing, but has also completed the jigsaw in Chongqing's electronics industry. The semiconductor packaging carrier board is the key link of a closed loop industrial system that includes downstream enterprises like BOE, IWC, and Yibao.
In July 2019, AT&S announced plans for a latest round of investment plans in the Liangjiang New Area, and subsequently attended meetings of the Chongqing Mayor's International Economic Advisory Panel and offered strategies for Chongqing to become an inland international logistics hub.
Pan Zhengqiang, CEO of AT&S Global Mobile Devices and Semiconductor Packaging Carriers Division, described how their inspection team evaluated more than 20 industrial parks in Asia including Chongqing, which they first visited Chongqing in October 2010.
The efficiency of the Chongqing Municipal Government and the newly established Liangjiang New District Government left a deep impression on the delegation. An immediate decision was taken to set up their second factory in China in the Yufu Industrial Development Zone of Liangjiang New Area. The investment agreement was formally signed with Chongqing in February 2011, a mere 128 days following their initial visit.
According to the agreement, AT&S began production of China's first high-end semiconductor package carrier boards in Chongqing. By the year 2011, the focus of the global electronics industry chain had shifted to the Asian market focused on China. This also gives China the prerequisites for participating in international competition.
As a result, Chongqing's electronics industry has ushered in explosive growth in recent years, surpassing the automobile industry to become the first pillar industry in the city. Statistics released by the Chongqing Municipal Statistics Bureau show that in the first three quarters of 2019, the value added of Chongqing's electronics industry increased by 13.2%.
CDI: China's industrial manufacturing digital output of the two rivers program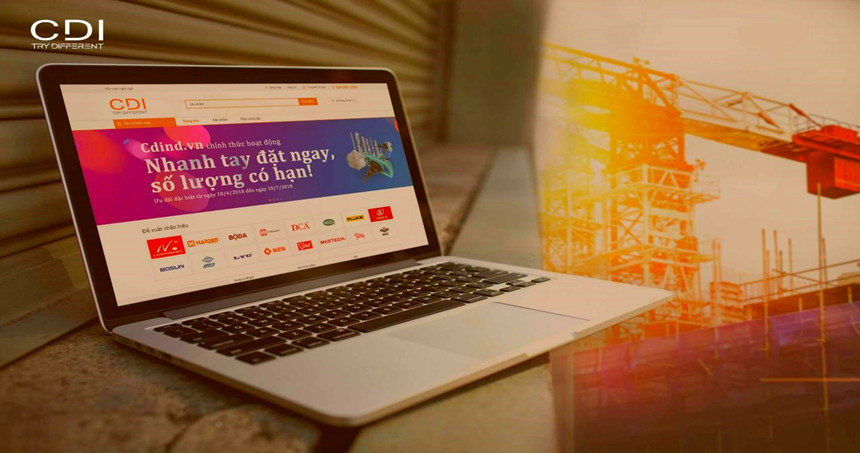 The Liangjiang New District is accelerating the creation of an important portal for opening up inland areas to integrate advanced global elements, extend industrial chains, enhance value chains, and optimize supply chains.
As the city's first industrial equipment export B2B cross-border digital service platform, the emergence of the leading cloud provider has a very typical representative meaning: in the context of the continuous deepening of international production capacity cooperation, Chongqing, an old industrial base, can fully innovate, Accelerate the integration into the "Belt and Road" construction.
According to Yu Yao, the company's chairman, as Chongqing's first industrial equipment export B2B cross-border digital service platform, the CDI industrial cloud data optimization platform can provide industrial buyers in countries along the Belt and Road with industrial equipment and a catalogue of production enterprises.
At the same time, demand for industrial products can be met through comprehensive foreign trade integration, cross-border logistics and supply chain finance, thus realizing a complete digitalized cross-border closed-loop service for industrial products and equipment made in China.
Up to now, the platform has attracted more than 10,000 industrial manufacturing and service companies, and more than 50,000 industrial equipment products. The products and services cover 13 countries along the "Belt and Road" including Vietnam, India and Indonesia.
This feat which took only three years to achieve, and shows how deepening of international cooperation along the Belt and Road in production capacity, a key breakthrough comes in the form of industrial equipment and MRO.
MRO is an abbreviation for Maintenance, Repair and Operations. It refers to materials required for maintenance and repairs to ensure normal operation. It has become a direction targeted by many entrepreneurs wishing to extend this emerging field to markets along the "Belt and Road", and domestic cloud providers stand to be the largest beneficiaries.
At the same time, the Belt and Road in Chongqing is becoming a hot spot for corporate investment. In the first half of 2019, Chongqing enterprises carried out investment cooperation in Southeast Asia, South Asia and other countries along the new route through the western land and sea route.
Among them, 18 private enterprises in Chongqing have made direct investments in 20 overseas enterprises in 13 countries along the Belt and Road, with a total investment of 31.56 million USD.
As an inland international logistics hub, Liangjiang New District has deployed the ports of Guoyuan and Cuntan in addition to the railway port, Jiangbei airport, and the Information Port within a range of 20 square kilometers, thus greatly expanding channels into surrounding and international regions such as ASEAN and the EU.
Changan Automobile: Smart technology and new energy drive a third era in Entrepreneurship
Changan Automobile has always played a crucial role in the automobile industry of Chongqing and Liangjiang New District. In the past two years when the auto market took a downturn, Changan Automobile struck through the fields of smart technology and new energy, a bold move for any business worldwide.
Two years later, there are now many positive signs of recovery following this transformation which holds great significance in Chongqing and the Liangjiang New Area, driven by the determination to achieve a major breakthrough.
In the Chinese auto market as of 2019, Changan Automobile, located in Liangjiang New District, is now undoubtedly among of the most popular automakers.
In April that year, the 4.3 billion yuan Changan Global R&D Center was put into use, which serves to enhance technical strength in intelligent driving and networking, environmental protection, improved driving experience, and digital R&D. In July, Changan Automobile officially unveiled a new generation of L4 autonomous driving, which can provide a new smart travel experience for consumers around the world.
Smart technology was the core direction taken in the Changan Automobile 'Third Era Entrepreneurship and Innovative Entrepreneurship Plan,' which marked the transformation from traditional automobile manufacturing to mobilisation into intelligent mobility technology.
This ambitious transformation has brought sweet rewards for Changan Automobile. From January to October 2019, the cumulative sales of Changan vehicles exceeded 1 million, of which 123,713 vehicles were sold in October, an increase of 6.6% year-on-year.
Data shows that Changan Automobile has invested nearly 90 billion yuan in research and development, accounting for 5% of sales revenue, far higher than the industry average. The evaluation results of the National Enterprise Technology Center issued by the National Development and Reform Commission also show that Changan Automobile's strength in research and development has ranked first in the Chinese automotive industry for 10 consecutive years.
All signs indicate that the Liangjiang New District is aiming in the direction of digitalization, intelligence and green technology in the promotion of high-quality development of Chongqing's automobile industry.
Webasto: Liangjiang New Area provides springboard for automotive sunroof giant
A criterion for measuring the appeal of an industrial region is reflected in the willingness of companies to increase capital and capacity. In Chongqing, Webasto is a good case example. The manufacturing giant has invested in the Liangjiang New District for many years, and is now preparing a further wave of expansion. Following 12 years of perseverance, there are many great achievements yet to come from the partnership between Webasto and the Liangjiang New Area.
The Webasto plant was established in 2013, and covers an area of 36 acres. In 2016, Chongqing Webasto produced the impressive result of million production units and 1 billion yuan in output value, and became market leader in the supply of automobile sunroofs in Chongqing and southwest markets.
In response to the rapidly increasing market demand in 2019, Chongqing Webasto decided to expand its capacity once again. Should everything go smoothly, production capacity will reach about 1.8-2 million sets, with an output value of 3 billion yuan by 2020.
In 2018 alone, the Liangjiang New District attracted new projects including Beijing Hyundai, Kolbenschmidt Pistons, and Shanghai Sophia. An automotive industry cluster that gathers complete vehicle manufacturing plants such as Ford, Changan, Lifan, and supporting companies such as Hankook Tire, ThyssenKrupp, and Fitmoogoo, thus quietly shifting the landscape in the Chinese automotive industry.
It is estimated that by 2020, the Liangjiang New District will form a production capacity of 3.7 million complete vehicles and 3 million engines, with a production value of 450 billion yuan.