Chongqing- On the evening of September 3rd, another large-scale culture and tourism promotion activity "2020 Chongqing Showcase" with a focus on Nanchuan District was live-streamed. Xingyi Zhang, the mayor of Nanchuan District, has invited several million-fan-level KOLs to conduct a simultaneous live broadcast, bringing beautiful landscapes and showing a variety of tourist boutiques, creative cultural products to viewers. The live broadcast was viewed by more than 54.73 million people.
During the live-streaming, Zhang went straight to introduce Nanchuan's beautiful scenery, including the famous Jinfo "Golden Buddha" Mountain, Shenlongxia Scenic Area, Dongcheng Subdistrict, Shanwangping Karst National Ecological Park, and Nanchuan Ecological Grand View Garden. More than 50 tourist boutiques and creative cultural products were also introduced, including the unique silk scarves and ties, black leaf monkey dolls, Jinfo Mountain square bamboo shoots, as well as the Nanchuan exclusive selenium-rich tribute rice.
Zhang continues to describe the merits of staying here in Nanchuan, emphasizing the harmony between humans and nature. "Nanchuan not only has superior geographical conditions, excellent ecological environment, and rich cultural and tourism resources but also has the 'three rich' resources," Zhang said. "Here, the air is rich in oxygen, the soil is rich in selenium, and the water source is rich in strontium." 
Visitors will be able to admire the mountains and rivers, enjoy authentic food and poetic life. The strontium element index of water samples in Nanchyan reaches the standard of strontium-rich mineral water, which is known as the water that could prolong life.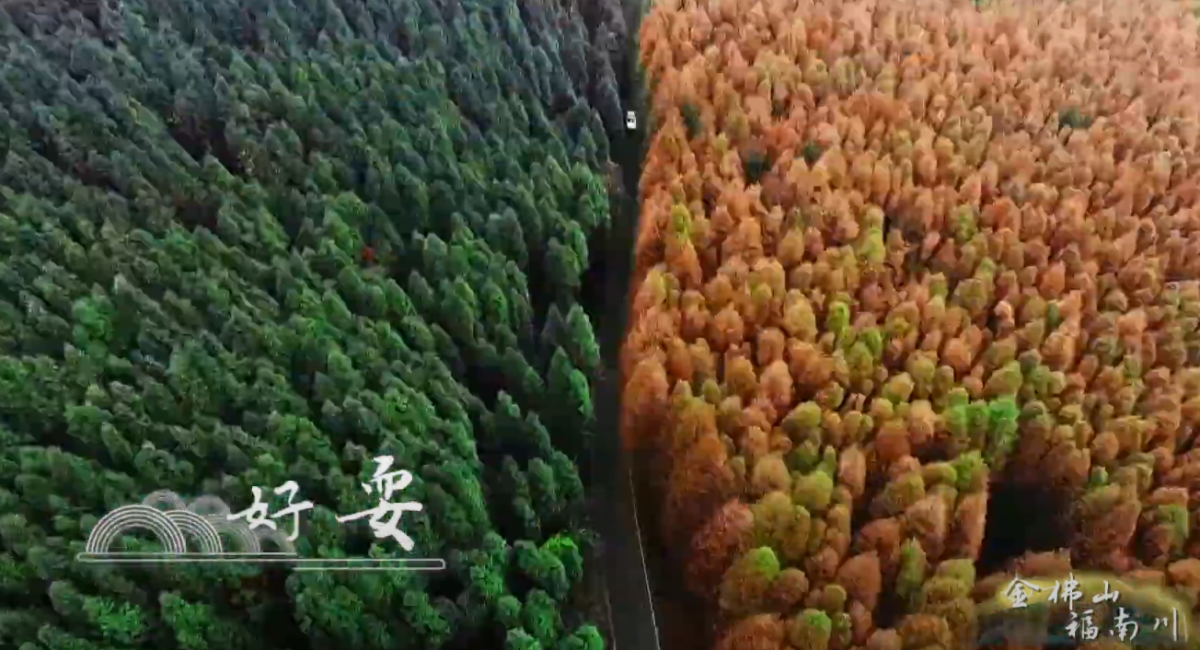 According to the Cultural Tourism Committee of Nanchuan District, the live stream not only showcased the uniqueness of products in the Nanchuan District but also potentially boosted the local economy of cultural tourism and promoted the development of cultural tourism in Nanchuan District to improve the brand image of "Jinfoshan·Funanchuan".
It is also interesting to know that the live stream of Nanchuan District was the first of its kind adopted the forms of variety show and live interactivity, showing the creativity and vividness in content that was widely recognized and praised by viewers. CCTV also launched the Nanchuan live broadcast interface on its headline of the front page, followed by the same frame of its international and domestic focus news.