Chongqing–The first Chongqing Culture and Tourism Photography Competition was officially launched on Sept 11. The competition, starting from Sept 11 to Dec 10, is soliciting photos from global photographers and amateurs.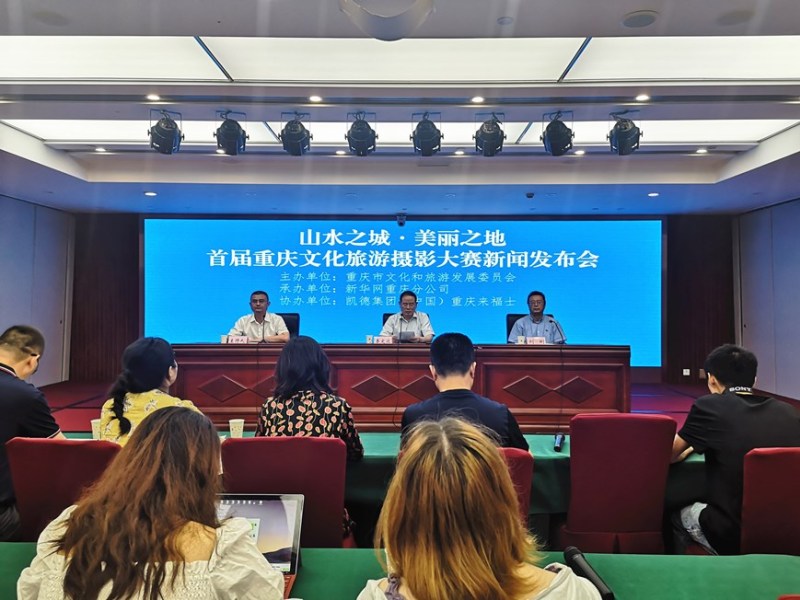 With the theme of "a land of natural beauty, a city with cultural appeal," the competition is soliciting photos that display Chongqing's beautiful landscapes and appealing culture, and photographs presenting the Three Gorges of the Yangtze River, the mountain city, the culture, hot springs, and villages of Chongqing are most wanted. Idyllic scenery, beautiful mountains and rivers, the night view, architecture, folk customs, creative cultural products, items of intangible cultural heritage, the charm of ethnicities, special delicacies, and so forth can be considered as elements of photos.
The competition committee has set 4 types of prizes. The first prize is set for one person who will get RMB 5000 yuan as an award; the second is for two people who will get RMB 3000 yuan respectively; the third is for five people who will be rewarded with RMB 1000 yuan respectively; the excellence prize is for 50 people who will be awarded RMB 500 yuan respectively.
Qin Dingbo, the deputy director of Chongqing Municipal Commission of Culture and Tourism Development, said, "In recent years, Chongqing has made progress in the integrated development of culture and tourism. It has been ranked the second in 'the rank of China's most developed city in tourism' for three consecutive years, and topped the list of '2019 China's top 10 cities in the night economy'. It also ranked the second in "2019 China's tourism brands for cities' and won the 2019 Asian Tourism 'Red Coral' Prize for 10 Most Popular Tourist Destinations. With more films choosing Chongqing as their filming place, Chongqing's reputation as "the city in films" becomes popular. Recently more tourist attractions have been rated as 4A ratings tourist attractions, and some new scenic spots like the glass walking of Raffles City open to the public. All of these places are popular among photographers."
"We hope quite a number of excellent photos can be chosen through this competition. These photos don't only display Chongqing's landscapes, the view of the metropolis and culture, but also disseminate optimism and the value of Chongqing at 'the post-epidemic era.'" Mr. Qin said.
The awarding ceremony and photos exhibition of this competition will be held in Chongqing Raffles City in mid-December.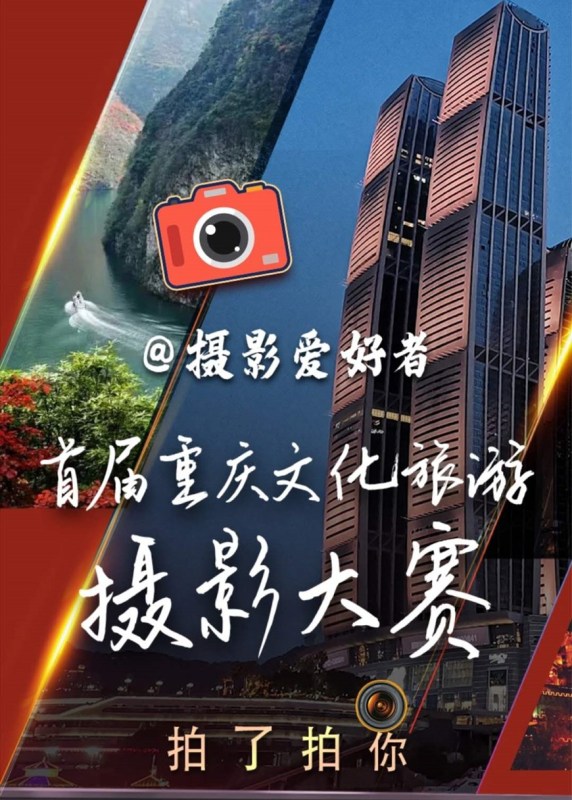 Rules:
Photos for the competition must be shot after September of 2019.
Photos for the competition must be original. Prize-winning photos from other contests will not be accepted. This competition is free, and entries will not be returned.
JPG images above 5MB are required. Only color photos will be accepted. The brightness of photos can be appropriately adjusted, but the contents of pictures can not be added or deleted. Both single photo and photos group (no more than six images) are accepted. The photos group will be regarded as one entry.
Every entry should be renamed with photographers' working place or cities, names, titles of photos, and phone numbers. Meanwhile, shooting time,shooting place, and caption should be given.
The host, the organizer, the co-organizer, and supporters of the competition are allowed to use entries to promote this competition.
Email photos to 398999901@qq.com or upload photos to http://www.cq.xinhuanet.com/2020/cqwhlysy/.