2020 Western China Science and Technology Finance Summit (WCSTFS) is held during Sept. 15 -16 during the 2020 Smart China Expo. During the summit, Shanghai Stock Exchange signed an agreement with Chongqing: licensing Chongqing Technology Finance Group as the "Shanghai Stock Exchange Capital market servea Chongqing Science and Technology Innovation Workstation" as a new platform, in order to support Chongqing's economic development.
This cooperation is an important manifestation of Chongqing and the Shanghai Stock Exchange in jointly serving western China's innovation, entrepreneurship, and venture capital. It will continue to strengthen services, build a bond between technology and capital, and cultivate more high-quality companies to be listed.
With the theme of "Technological Innovation, Modern Finance, and Industrial Development", this summit was held online and offline. Nearly 300 guests and representatives from the domestic technology financial industry, experts from capital institutions will give speeches online, offline, and roundtable forums, etc. They focus on topics such as innovative development of funds, investment logic and countermeasures in a changing world, digital economy and new infrastructure, and capital-enabled biomedical industry development. Open forums, idea exchanges will be shared with audiences.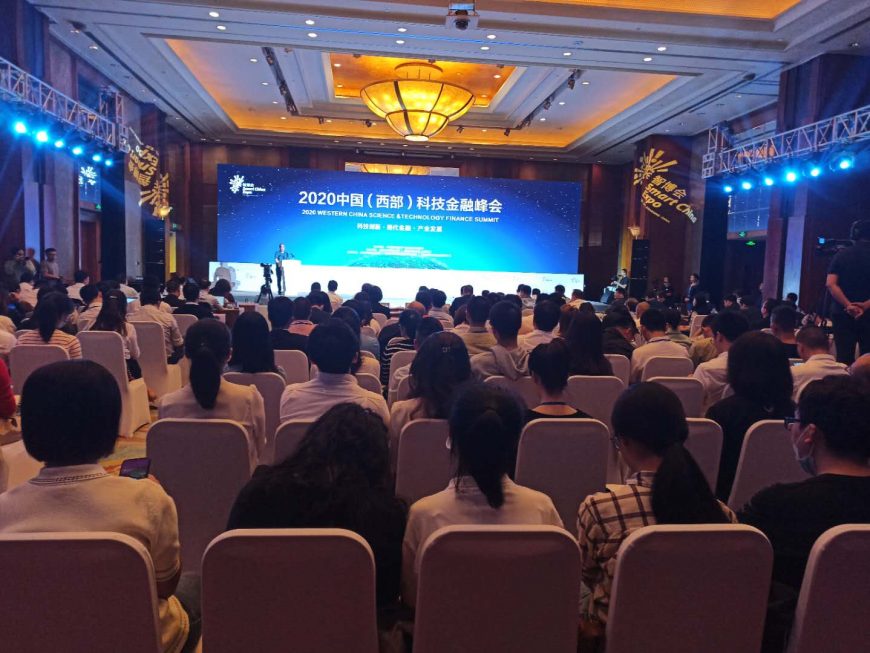 In the online forum, Chen Wei, Chairman of Oriental Fortune Capital, and Kuo Ziping, founding partner of Qiming Venture Capital, were invited to have speeches with the themes "Strengthen China's Economic Immunity via Innovation, Entrepreneurship, and Venture Capital" and "In a Changing World, Unchanging Investment Logic" respectively, which kicked off the summit.
In the offline forum session, more than 200 guests and representatives from the government, Shanghai Stock Exchange, domestic technology and financial industry, venture capital institutions, have attended the meeting. The guests shared their opinions on the topics "Development Trends in Technological Innovation and Investment", "Thoughts on the Development of Smart Industry Empowered by New Infrastructure", and "China's Health Industry Situation and Industry Investment Opportunities after the Epidemic".