Chongqing-The offline 2020 Chongqing International Culture & Tourism Industry Expo (CICTIE) will start in Chongqing International Expo Center's northern exhibition hall on October 15. The CICIE organizing committee unveils that the Expo will have a special exhibition hall to display the Chongqing Showcase project's tourism and cultural products from Chongqing's districts and counties. Visitors will be able to taste local delicacies, enjoy local singing and dance, and buy cheap travel packages of different districts and counties.
Intangible Cultural Heritage (ICH), including wheat straw patchwork and palm frond, weaved dragon, will be exhibited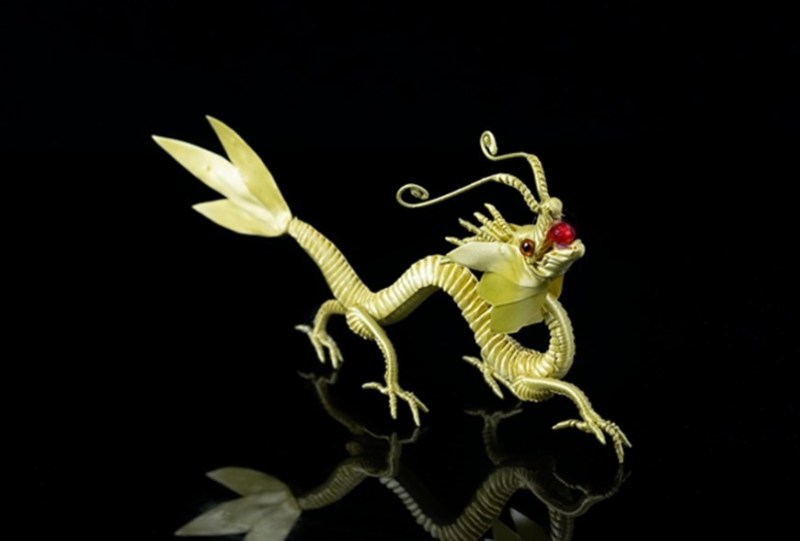 What can we do with a wheat straw? In the hand of a wheat straw patchwork maker, wheat straws can be turned into fabulous artworks through a dozen procedures, including cutting, bleaching, scraping, flattening, and ironing.
Fengdu County's wheat straw patchworks will be displayed on the CICTIE. As a kind of clip-and-pasting artwork, wheat straw patchwork features vivid colors and lifelike classical figures, beasts, birds, and flowers, rendering a sense of primitive simplicity and elegance.
Apart from wheat straw patchwork, another municipal ICH, Fengdu's gourd ladle painting, will also appear at the Expo. A gourd ladle painting is made via dozens of procedures such as ladle emptying, grinding, and painting. At least three to five days are needed to make a piece of gourd ladle painting.   
Palm frond weaving is something visitors must look at in Wansheng's ICHs exhibition area. As one of Han people's traditional handicrafts, palm frond weaving adopts withered palm fronds and frond midribs as raw materials and is made via traditional technologies. The weaving can be preserved for years without deforming.
According to the official of Wansheng Economic and Technological Development Zone, who is in charge of Wansheng's exhibition on the CICTIE, two of Wansheng's ICHs, palm frond weaved dragon and burnt sticky rice wine, will be displayed. Besides woven dragons, there will also be weavings in the form of animals, including giraffes and turtles. In addition, Heishanhong black tea and Dingqing Yinhao green tea, the two products highlighting the local tea culture of Wansheng, will appear in the exhibition. There will be tea art shows for visitors to better experience the culture. Lastly, the Wansheng exhibition area will also have lucky draw activities, with plenty of prizes waiting for visitors, including palm frond weaved dragons, entrance tickets to Black Valley, and Qingnianhui Dianfeng Amusement Park.
    Dianjiang exhibition area will present an on-site carving performance by Long Xianguo, a famous horn carver from Dianjiang, and have craftsmen from Dashi to show bamboo weaving municipal ICH. In the exhibition area of Yuzhong, the production process of another ICH, gourd pyrography, will be exhibited. All these exhibits worth a visit because of the historical values and unique arts they contain.
Have fun at the CICTIE
Museum collection highlight coming to the Expo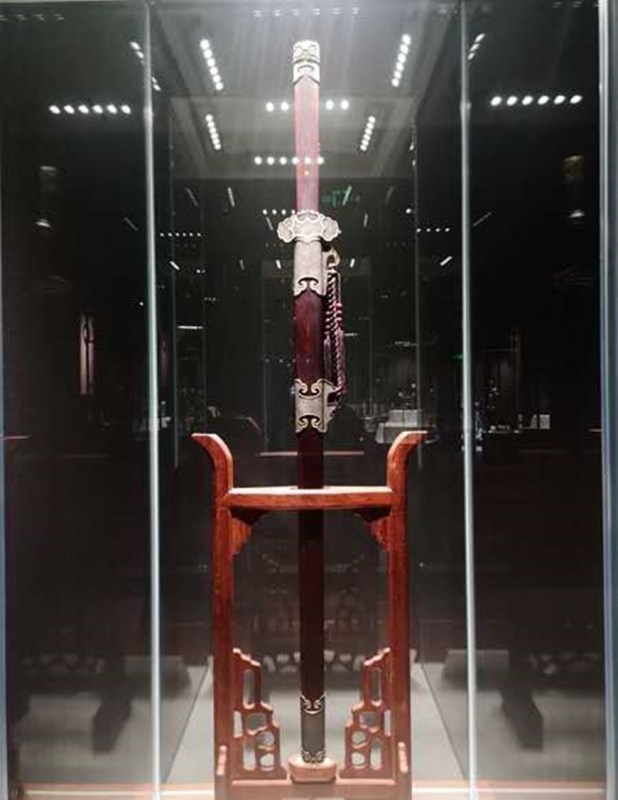 This CICTIE offers visitors a lot of interesting activities besides the chance to enjoy various ICHs.
In the online exhibition hall of Liangjiang New Area, visitors can try virtual bicycling at famous tourist spots and virtual riding of the Sky Wheel at Happy Valley and take part in the lucky draw. Besides, the hall will include a neon light wall restoring features of the early 20th century. With videos about the era played on the wall, visitors can have a sense of time traveling.
The exhibition area of Shapingba District will present hand-made Guqin, on-the-spot hand-making of wooden comb and embroidering, and a lucky draw activity offering prizes such as tickets to popular tourist spots including Sunac Cultural Tourism City and Ronghui Hot Spring Resort. Moreover, there will be a photoing area for visitors to take pictures of the beautiful scenes.
The exhibition area of Yuzhong is highlighted by "Yuzhong Memory" Chinese painting performance. Visitors can enjoy the traditional culture and watch the presentation of creative cultural products here.
The bull dancing in the exhibition area of Fengdu is particularly worthy of watching. It mimics a bull of its distinct habits as a traditional folk dance and presents bull herding scenes. It is both artistic and lively.
Such a fun Expo surely will have "landmarks" for visitors to take the perfect WeChat Moments snaps. The 3.5m tall inflatable model of the cultural and tourist mascot of Banan District, Babahu (Tiger Baba), will be present at the Expo and is expected to attract great attention. Visitors can also buy peripheral products of Babahu, such as coffee cups and handbags, and Banan's traditional leaf pasting picture and Sihe lima bean.
Longquan sword will also come to the Expo. With superb workmanship, the sword is identical in form with the imperial sword that Emperors in ancient China rewarded officials. Dating back to over two thousand and six hundred years ago in the Spring and Autumn and the Warring States Period, the sword has been renowned throughout history. Also named Longyuan sword, it stands for integrity and nobility. It is said to be firstly forged by two famous ancient swordsmiths, Ouyezi and Ganjiang.
This time, the Longquan Sword and Celadon Museum on Nanbin Road will display in the exhibition area of Nan'an District its sword collections, including its collection highlight, the "Qiankun Meteoric Iron Sword" made by Master Shen Xinpei. This is a good chance for visitors to enjoy the art of sword casting.
Tasting the offerings
How about a cup of Emperor Kangxi's favorite chocolate?
The CICTIE can give you a chance to taste Emperor Kangxi's favorite chocolate. This drink is offered from the Corner Tower Café. Located at the Gate of Godly Prowess of the Palace Museum, the Café is authorized by the Palace Museum and operating independently. Since its opening on December 1, 2018, it receives numerous customers every day and has been heading the list of Beijing's popular Cafés.
Visitors of the CICTIE don't need to go to Beijing. They can taste Corner Tower Café's coffee in the exhibition area of Nan'an District. The offering from Corner Tower Café is also a major highlight of the Expo.
Besides the drinks, the CICTIE also offers visitors abundant delicacies from different districts and counties. These include Shapingba District's Gele Mountain Spicy Chicken, Qianzhang (Toufu) and karst cave spring bean sprouts, Fuling District's pickled mustard and oil fermented glutinous rice, Dianjiang county's spicy salted duck and beef, Fengdu County's dried mulberries and boiled chicken with chili which tastes spicy, sweet and sour.
Have fun trips
Travel Packages from Chongqing's Districts and Counties
The CICTIE presents visitors with great weekend travel destinations in Chongqing's districts and counties.
For instance, this autumn, you can have great trips to Dianjiang District's Mudan Yinhua Shijie (Peony and Sakura Park) for light shows, chrysanthemum exhibition, and international circus performance, Kaizhifeng Tourist Area for rainbow slideways and climbing park, and Bagu Bed and Breakfast (B&B) Cluster which is operated by top domestic B&B operator from Mount Mogan.
Filing District is also a good destination for traveling in autumn. There is Meixin Wine Town, Wansongli Shimoji Park, and Shaxi Spring. You may also go to Mt. Wuling, Great Rift Valley, to explore the valley's mysteries and beauties, taste stone pot tofu, and visit Wuling Mountain National Forest Park.
Tourism in Banan District features seven must-to-do things in Banan. The seven leisure activities include taking a bath in local hot springs, drinking Banan's local tea, having a wonderful stay at B&B in villages, going to a village fair, picking vegetables and fruits on the farm, taking joy riding of gliders and dune buggies, and participating in a recreational and sports activity.
The person in charge of the exhibition area of Banan District unveils that, to offer visitors a chance of real outdoor experience, delta-wing gliders and dune buggies will be present at the Expo.
Don't forget the CICTIE has prepared various lucky draw activities and discounts for visitors. There is a great chance for them to win abundant prizes.