The Glamour of the Han Chinese Clothing Displayed at the 2020 CICTIE
By MU XUELINICHONGQING|Oct 19,2020
Chongqing-On the afternoon of Oct 17, the Han Chinese Clothing Supermodel Contest was held at the 2020 Chongqing International Culture and Tourism Industry Expo (CICTIE). 60 contestants staged a splendid Han Chinese Clothing Show for audiences.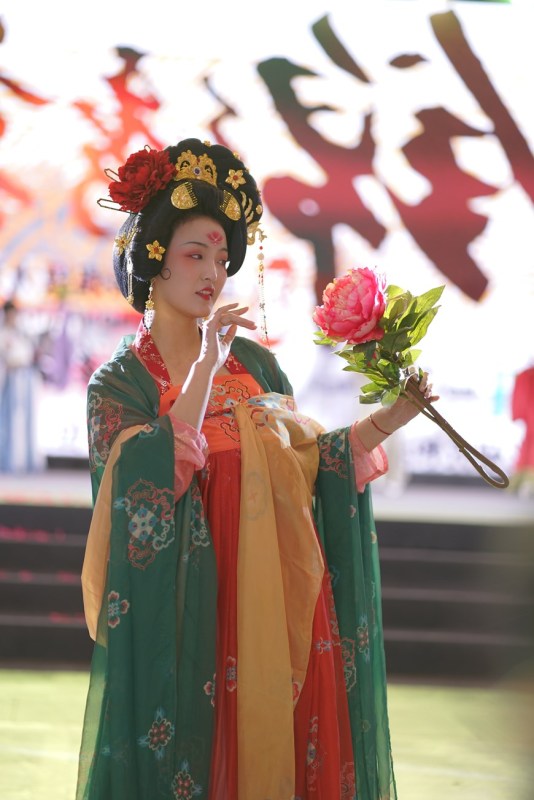 According to the introduction, 60 contestants were winners from the first-round contest— the launching contest held on Oct 4. 130 participants from Chongqing and other provinces like Sichuan, Guizhou, Guangdong participated in the first-round contest.
The preliminary round of the Han Chinese Clothing Supermodel Contest at the CICTIE is a deep integration of culture. During the contest, contestants showed the unique glamour of traditional Han Chinese clothing to on-site audiences through splendid clothing, exquisite makeups, and elegant bearings.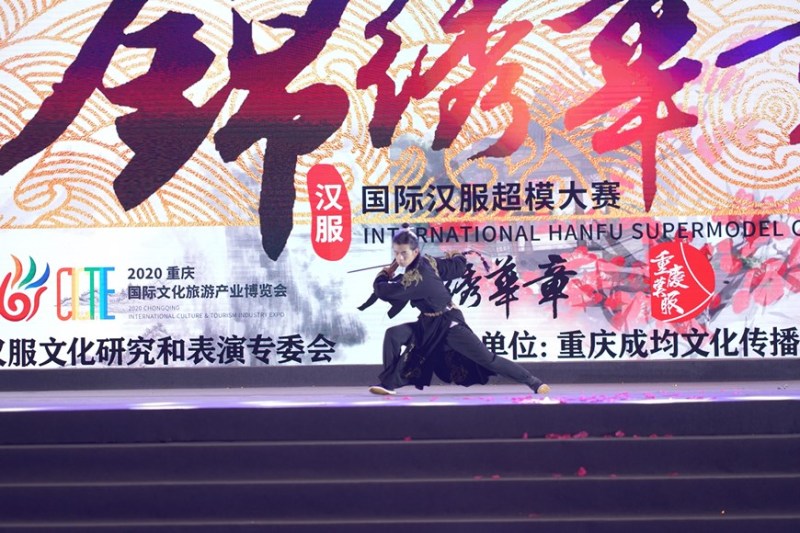 At the preliminary contest, all kinds of clothing from the pre-Qin period to the Ming Dynasty were displayed, which vividly and clearly demonstrated culture features of different periods. The assessment of the preliminary contest mainly focused on the bearing, the appearance, and the etiquette besides clothing and makeups. 40 participants were chosen to enter the semifinal and then 20 will be chosen to enter the final.
Han Chinese clothing has always been regarded as "the walking culture", so the special Han Chinese Clothing culture research and performance committee of Chongqing Confucius Research Institute hosts the Han Chinese Clothing Model Contest.
"I have studied the Han Chinese Clothing for 6 years, and I'm confident in my show in the contest!" One contestant told the reporter. Before 2014, she got little knowledge about Han Chinese Clothing. She joined the chat group of Han Chinese clothing by chance, and then she was deeply addicted to the Han Chinese clothing culture and began to study it after hearing the introduction by the lovers of the Han Chinese clothing culture. "Today I'm wearing wedding clothes in the Song Dynasty. As a lover of the Han Chinese clothing culture, I feel it's my honor to get a chance to display its glamour to the public." She said.