Speaking of Yubei District, what comes to your mind first? The high-end Chongqing Jiangbei International Airport or the rippling Bijin Lake? In fact, Yubei has more than these!
Tan Qing, Deputy Secretary and District Mayor of the CPC Yubei District Committee will act as a "top-notch anchor" and "spokesman of Yubei" to take the general public to experience the beautiful scenery and unique culture of the district.
01 Overview of Jiazhou-Yuelai route
With great development potential, fashion elements, and harmonious environment, the well-chosen Jiazhou-Yuelai tourist route, launched by Yubei District Commission of Culture and Tourism Development, follows the theme of "leisurely shopping, health park, and education through entertainment." As an urban tourist route, the Jiazhou-Yuelai route encompasses all the high-quality tourism resources of Yubei. The convenient transportation of Yubei makes the route more popular, and both young people and couples can gain a sense of belonging through traveling along this route to enjoy the new appearance of the district.
02 Related scenic spots introduction
Stone House Cultural and Creative Industry Park
Stone House Cultural and Creative Industry Park, also known as Jinzishan Cultural and Creative Industry Park, is a newly rising cultural landmark in Chongqing. By implanting cultural elements and business types such as cultural artwork exhibitions, cultural and artistic exchange activities, as well as cultural commodity trade fairs, we will actively build a unique cultural and creative industrial cluster in southwest China so that visitors can feel the effects of the strong artistic atmosphere as they enter the park.
Address: No. 60, Hongjin Road, Yubei District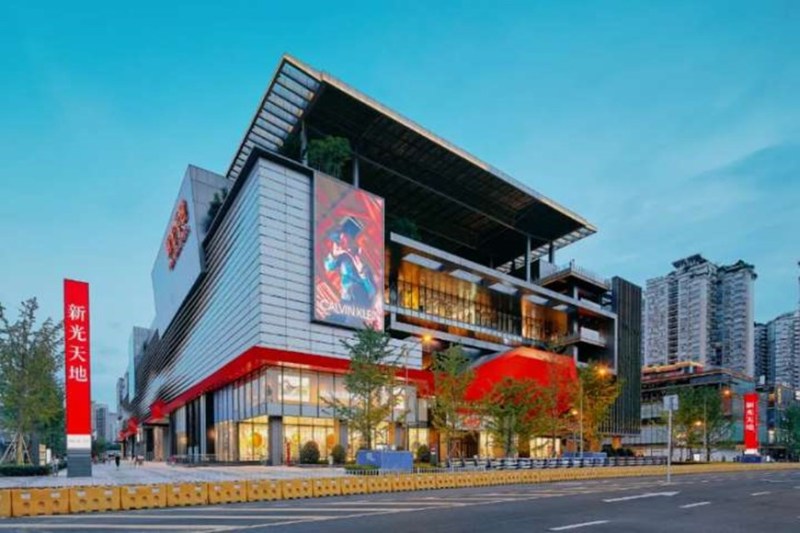 Shin Kong Place
Positioned as a "high-end shopping and living center in the Yangtze River's upper reaches," Shin Kong Place is the first shopping center of Taiwan's Shin Kong Mitsukoshi in southwest China. Different from traditional department stores, Shin Kong Place is a shopping mall with more amusement elements.
Address: No. 89, Hongjin Avenue, Longxi Subdistrict, Yubei District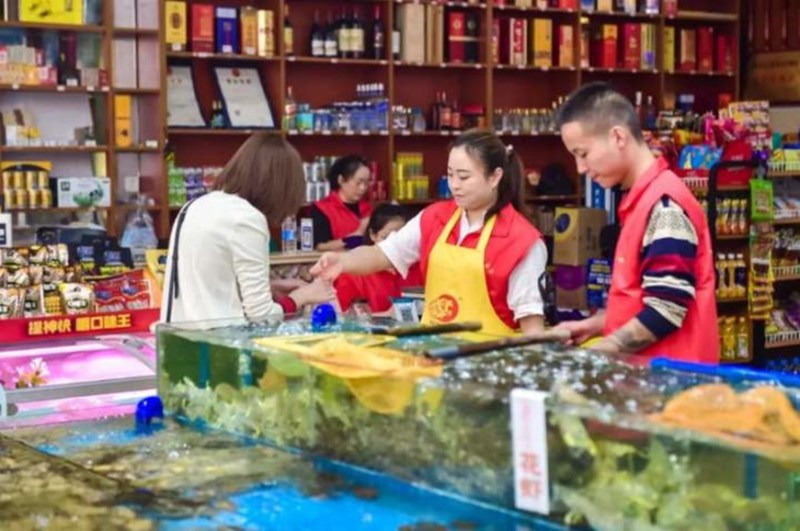 Sanya Bay Seafood City
Offering a wide variety of seafood in numerous stores, Sanya Bay Seafood City uses the most common seafood business model in coastal cities. After purchasing ingredients at seafood stores, you can get them processed in your favorite restaurant, which provides you with convenient one-stop services from fresh seafood purchases to dining.
Address: No. 456, Jinshi Avenue, Yubei District
Chongqing Crocodile Center
Chongqing Crocodile Center is a national science education base and a national AAA tourist attraction. The center is home to more than 2,000 amphibians and mammals in total, falling into at least 100 categories. The centenarian Chinese alligator, our national rare animal, the 90-year-old and five-foot-long Chinese giant salamander, giant python weighing 50 kg, and a couple of giant crocodiles weighing 500 kg are known as the four most precious animals of the center.
Address: No. 106, Baoshi Road, Yubei District
Chongqing Creative Park
Chongqing Creative Park is the first national park mainly engaged in cultural industries in Chongqing. It puts a lot of effort into launching Chinese culture experience projects, such as sinology, tea art, Way of Fragrance, and paper-cuttings. It continues to carry out cultural exchange activities for the citizens to enrich their cultural life and promote the development of Chongqing's cultural industries.
The park covers film production, sculpture, 3D, and other fields, providing visitors with a full range of creative and cultural experiences. In addition to various activities that are often open to the public free of charge, there are also two large creative bazaars annually. Address: No. 18, Shipping Avenue, Yubei District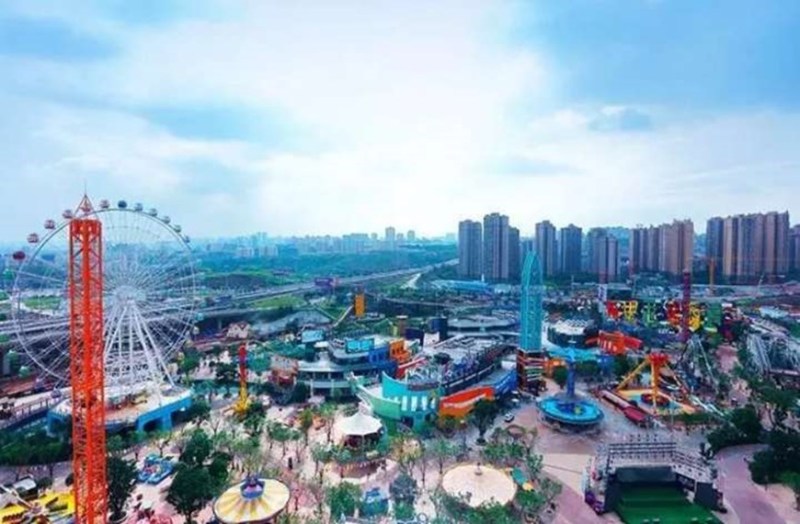 Shengming Universal City
Walk into Shengming Universal City, and you'll see the riverway of the gondola, dividing the city into two parts, with Baroque buildings on both sides. The City is called "Chongqing Disneyland" by netizens. As you travel by boat on the turquoise lake, the unique architecture style will come into view.
There is a roller coaster full of thrills and excitement, a rainbow slide to experience speed and passion, and a Ferris wheel of tenderness and romance. This place is full of fun.
It has more than 10 theme pavilions and over 40 medium and large-sized amusement equipment. All kinds of romantic and exciting equipment and facilities suitable for children are available there.
Address: The intersection of Lianggang Avenue and Yinsuo Avenue, Yubei District
Bijin Park
Bijin Park, near the airport, is located in the center of Lianglu Town, just like a pearl inlaid into Yubei District. The scenic spot remains nice and neat in the windings, with constructions of cornices and brackets, making it a typical Chinese garden. Bijin Park is the closest park to Chongqing Jiangbei International Airport. People can look down this verdant "jewel" from a plane or wander on the lawn and look up at planes in the blue sky, which is an enjoyable thing.
Address: No. 172, Shengli Road, Lianglu Town, Yubei District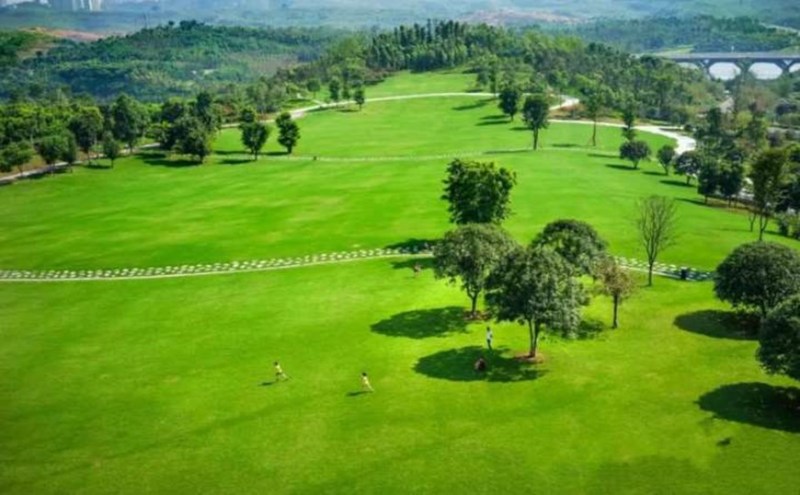 Central Park
Located between Chongqing Jiangbei International Airport and Yuelai Exhibition Centre, Central Park is the fourth urban central park globally and the largest open one in western China. Based on Chongqing landscapes' characteristics, it is a modern urban park that combines Chinese and Western cultures and reflects the beauty of natural harmony.
Address: Gongyuan Road West, Yubei District
Xiantao International Big Data Valley
Strolling through Xiantao International Big Data Valley, people can see the all-glass cubic conference center, the sea-style urban planning experience hall, the Xiantao Academy in a castle of blocks, etc. The atmosphere of technology and fashion permeates the whole place. The Valley is the overall goal of the construction of China's big data industry eco-valley around Chongqing. It adheres to collaborative innovation in technologies, models, and business types and pools the competitive resources to develop the big data industry and form independent and controllable big data industry chains, value chains, and ecosystems.
Address: No. 28, Data Valley Middle Road, Xiantao Subdistrict, Yubei District
03 Cultural stories along the route
Chongqing Bayu Folk-Custom Museum was established in 1994. With its exquisite exhibitions and strong regional cultural characteristics, the museum has become an important window for presenting Yubei's image and promoting Bayu culture.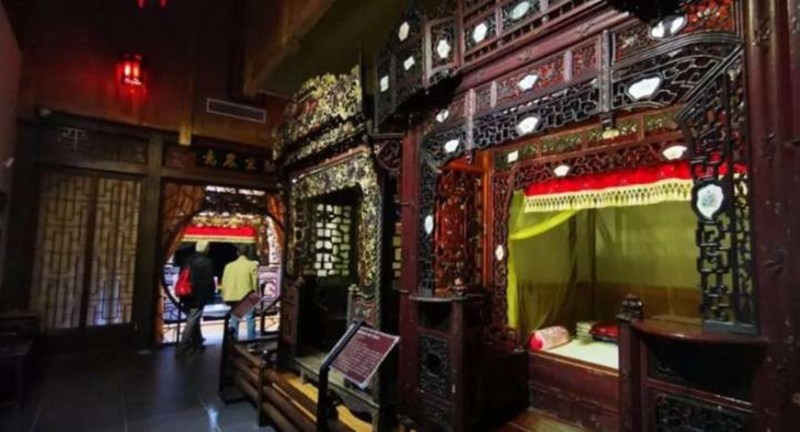 What attracts tourists the most is that there are over 40 large carved beds in the late Qing Dynasty. They are just like a part of a folk-custom painting of the Bayu area with rich content and exquisite carvings. With colorful and varied carvings, superb carving skills, and diverse carving techniques, be it expressed in a hollowed-out (layers are stacked on top of each other, up to five layers) or embossed way, there is no one would not marvel at the delicate carving technique.
Hailed as the No.1 bed in China, the gold-lacquered carved bed with six posts and five eaves is one of the masterpieces. Apart from the bed, the museum's five treasured collections also include the Qing-Dynasty golden woodcarver shrine, Qing-dynasty carved figures, an extra-large double-stepped bed with auspicious animal designs, the gilded-carving Buddha statue in the Qing Dynasty, as well as the gold and lacquer wood carving architrave. The five treasured collections of the museum were all carved in wood. There has always been a saying in Chongqing that "the finest stone carvings are in Dazu and the finest woodcarvings in Yubei."
Address: No. 87, Shuanglong Avenue, Yubei District