Chongqing- As one of the most anticipated competitions during the ongoing Chongqing flower expo, the 1st Hanfu Huazhao Festival wrapped up its final exhibitions and performances in the Chongqing Garden Expo Park on Oct. 25, with 12 Hanfu beauties selected as flower goddesses.
The 1st Hanfu Huazhao Festival was launched, about a month ago, on Sept. 27, 2020, it's a mix and match of Hanfu, or traditional Han Chinese clothing, and Huazhao, which literally means birthday of flowers in Chinese. Near the opening ceremony of the flower expo, 20 promising candidates had been selected out of the hundreds of applicants from the city's universities, counties, and districts.
Dressed in their favorite Hanfu clothing, they went on to the various exhibition areas and pavilions to have intimate interactions with visitors to the flower expo, helping to create an immersive bubble to experience traditional Chinese cultures.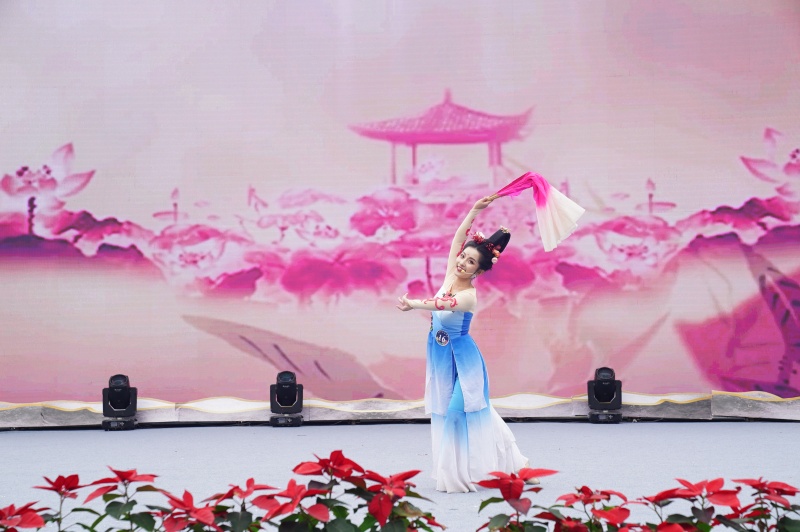 The final exhibitions and performances of the Hanfu Huazhao Festival kicked off with a group show named "Flowers of Different Colors in Full-Blown," which featured the 20 candidates wearing traditional clothing from a specific historic period, such as the Han Dynasty, the Wei and Jin dynasties, the Tang Dynasty, the Song Dynasty, and the Ming Dynasty. Their dignified and well-mannered composures brought the audience back to a simpler time when ceremony, propriety, and traditional etiquette were deemed as a necessity hundreds of years ago.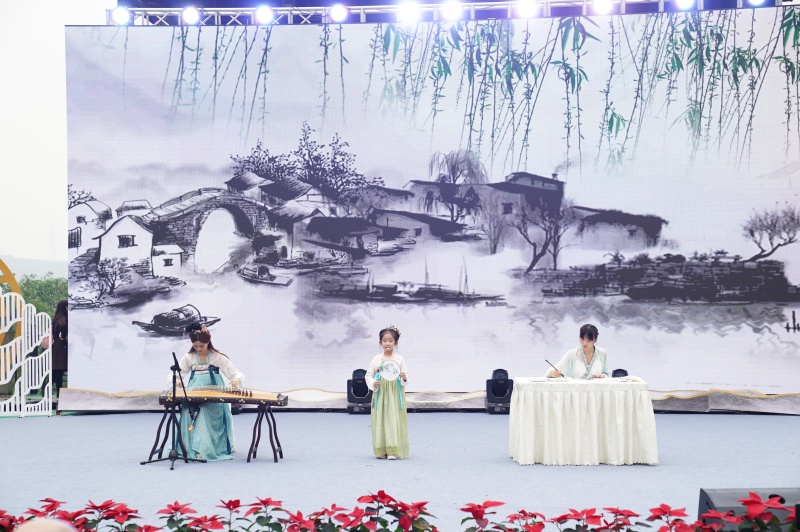 Among the dozens of splendid stage performances by these 20 candidates were You Jianglian's
ceremony show "Ancient China's Ritual Clothings," Chen Xianglan's recital "Mulan Speech," Chen Tong's recital "Dream Back to Handan," Wang Wanqing's recital "Lilac Flowers," Li An's electric keyboard solo "Wedding in A Dream," Li Yuanxizi's dance solo "Dad," Liu Jingran's dance show "Swallow," Nurmanguri Naimu's dance show "The Flame," and Maiheliya Yakepu's dance show "Desert Flower."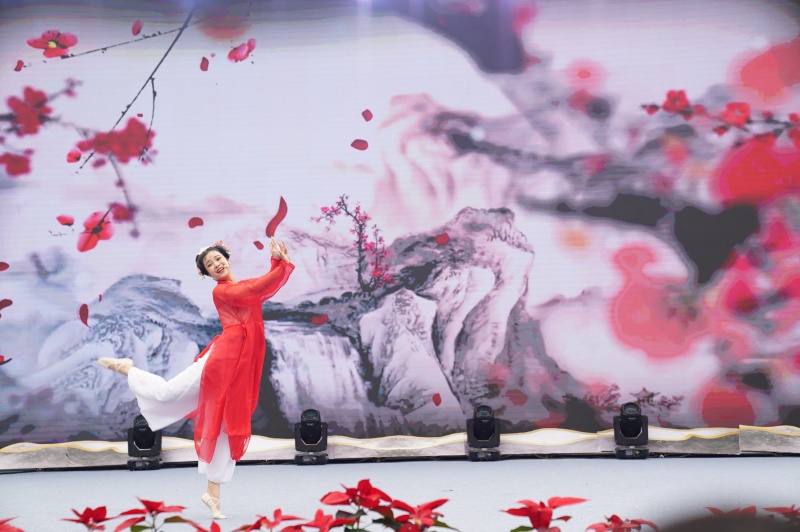 As the first-ever Hanfu Huazhao festival held during the last three editions of the Upper Yangtze River City Flower Art Expo, this year's event invited five influential figures to join the judging panel from the academic and show business circles. After careful deliberation and heated discussion among the judges, 12 Hanfu beauties were chosen out of the 20 candidates as this year's flower goddesses, with Wang Wanqing, Han Xue, and Maiheliya Yakepu taking the first, second, and third prizes.