The World's First CIIE-themed Aircraft Makes its Maiden Flight to Chongqing
By TRUMAN PENGICHONGQING|Oct 26,2020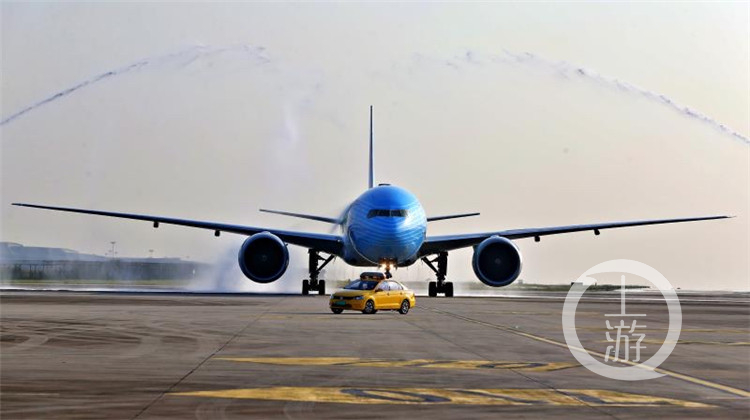 The world's first CIIE-themed plane, provided by China Eastern Airlines, took off from Shanghai Hongqiao Airport on October 22. The flight number was MU5427 (Shanghai to Chongqing). It visited Chongqing for the first time.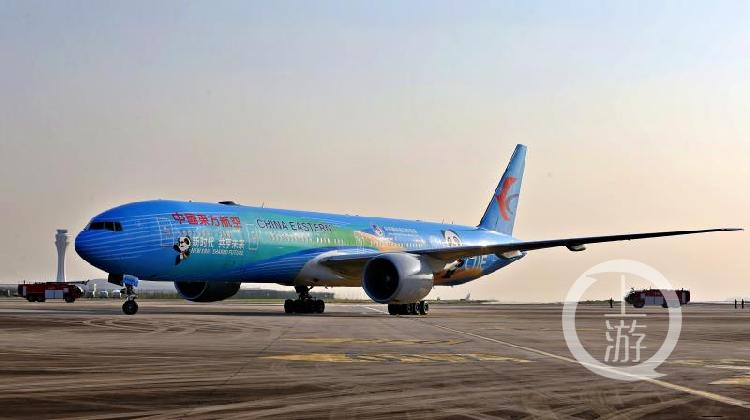 Before that, the aircraft had traveled 100,000 kilometers across the world. Chongqing is a popular destination in "Wild Your Weekends," a service provided by China Eastern Airlines, and a new stop for the CIIE-themed plane in China.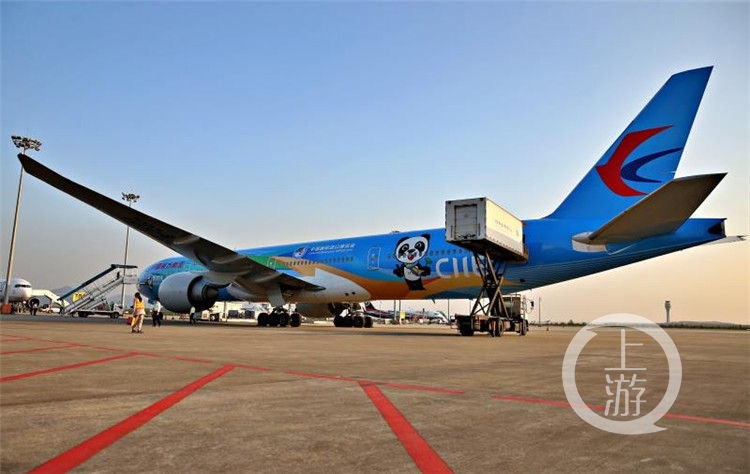 The aircraft is the first of its kind themed on CIIE. It is a Boeing 777-300ER, a flagship wide-body plane with the largest passenger capacity China Eastern Airlines has ever seen, the longest flying range, and a world-leading cabin service system. It is also the first B777 painted for the airline.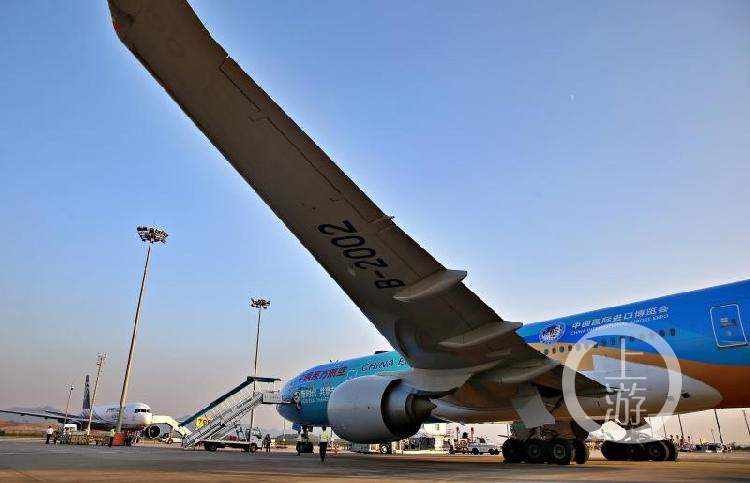 The dominant tone of CIIE was applied to the aircraft, and the mascot Jinbao also painted on it, a perfect combination of CIIE and airplane.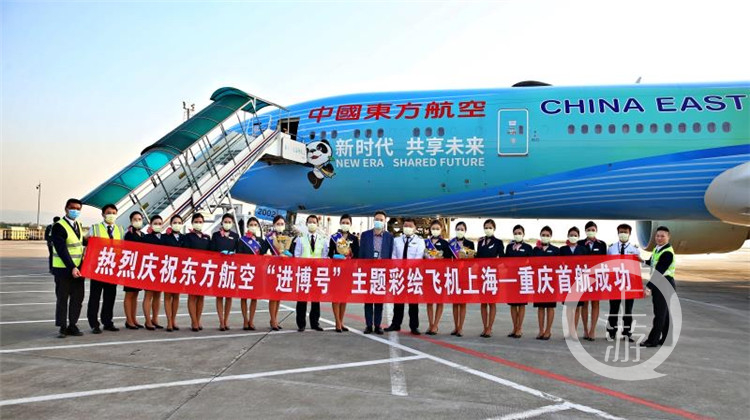 Special services are also provided in the cabin such as themed entertainment systems, themed broadcast, and themed meals.