U.S. Representatives in China Seek Economic and Trade Cooperation
By SHIHAN YANGICHONGQING|Apr 29,2021
On April 27, the Economic and Trade Exchange Conference for Chongqing & State Representing Organizations of the United States was held in Chongqing, with the participation of 14 U.S. states' representatives in China. This conference aims to build a bridge between U.S.-Chongqing economic and trade cooperation to promote mutual development better.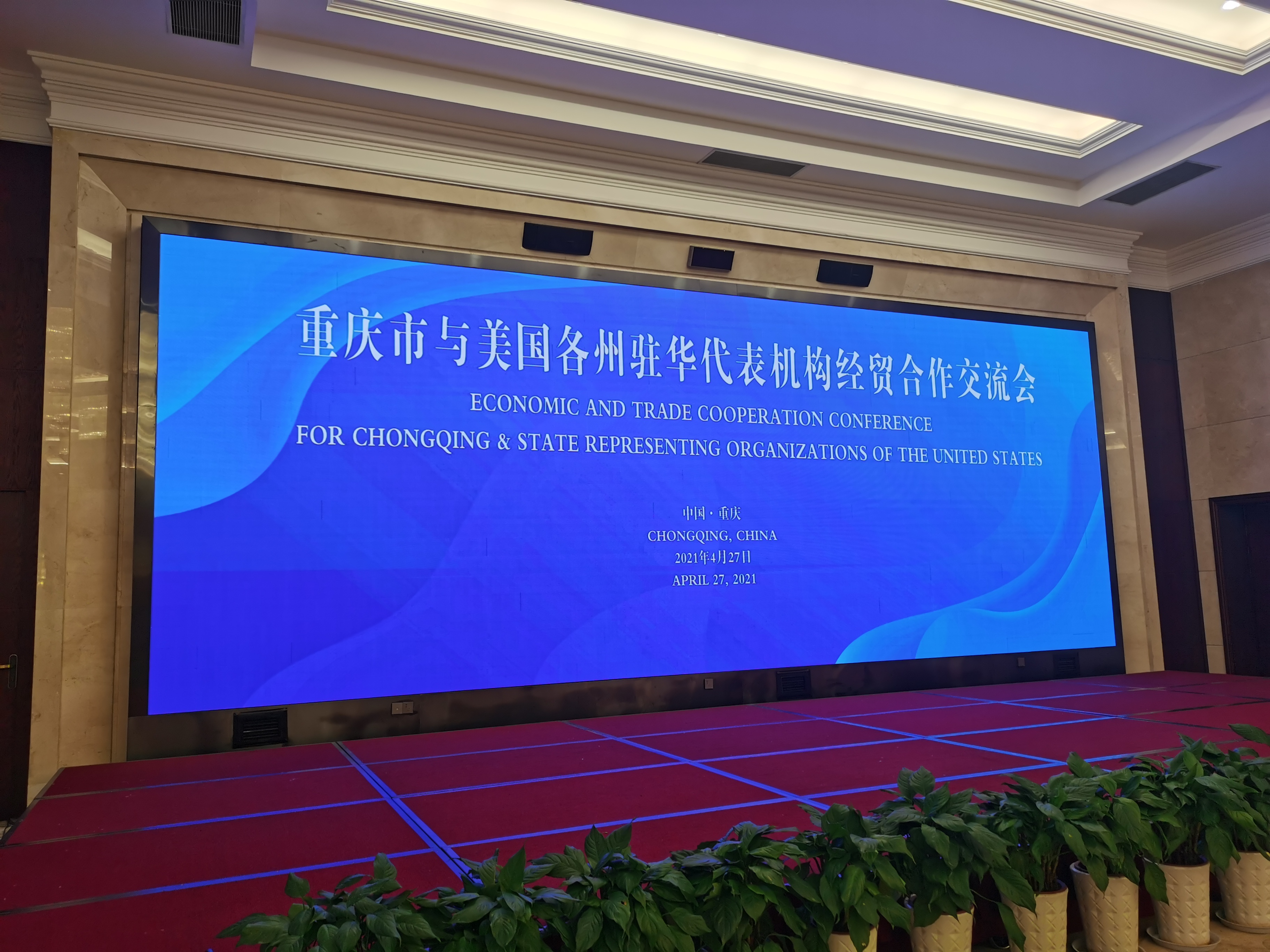 Tang Wen, Deputy Director of the Foreign Affairs Office of Chongqing Municipal People's Government, warmly welcomed the attendees. He said the cooperation between China and the United States could not be achieved without comprehensive exchanges between local governments of the two countries. This exchange meeting opened a new chapter to promote local cooperation between Chongqing and the 14 states in the United States. Chongqing hopes to further explore broader business cooperation with the United States for mutual benefit and a win-win situation.
Xu Xincheng, Deputy Director of Chongqing Commerce Commission, said that the economic and trade cooperation between the U.S. and Chongqing has a solid foundation. The industries of both sides are highly complementary, and the potential for trade cooperation between the two sides is huge. He hopes that the representatives will recommend Chongqing to American entrepreneurs and welcome them to invest in Chongqing and share the development opportunities there.
Fu Chi, Director of Foreign Economic and Foreign Affairs Department of Chongqing Economic and Information Commission, introduced the development of the emerging manufacturing industry of Chongqing. Chongqing has a strong computer manufacturing capacity and perfect logistics channels and hopes to strengthen cooperation with the U.S. states with rich resources in the fields of intelligent terminals, high-end equipment manufacturing, genetic engineering pharmaceutical products, and new materials.
At the conference, Chongqing's Liangjiang New District and Chongqing High-tech Industrial Development Zone introduced their development plans, and 14 U.S. states' representatives in China introduced the business advantages and focused on developing industries and fields of each state. The two sides hope to share development opportunities and continue to expand exchanges and cooperation.