The first session of the 'Selfless Teacher Accomplishes Last Lift from the Water at the Price of His Own Life — Lecture Tour of Heroic Deed of "Role Model of the Times "Wang Hongxu' was held in Chongqing on September 28. The audiences were moved by his spirit of selflessness and sacrifice as a teacher in his short life.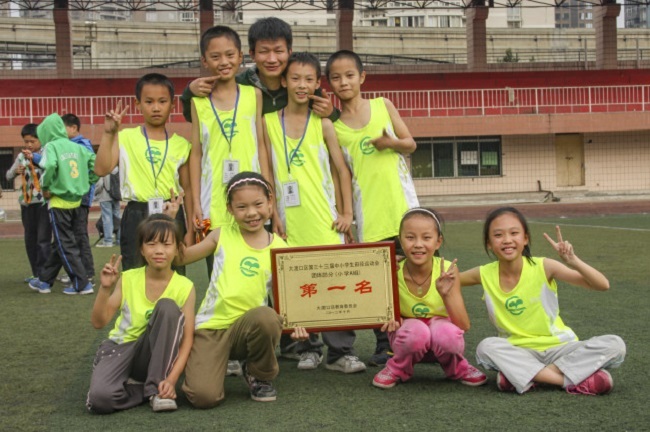 Wang Hongxu, Role Model of the Times. (iChongqing file photo)
In the eyes of his friend 
Xu Linsheng, a good friend of Wang Hongxu, has experienced and witnessed how Wang Hongxu jumped into the water and rescued the two children.
He went first at the session, with his voice being stirring and powerful and deep and low. Probably because he was Wang Hongxu's good friend, his lecture particularly resonated with and moved the audience.
"Till today, I still remember Hongxu lifting the child out of the water and pushing him to me," said Xu. "If it were not for him wanting to rescue the second child and mustering his last energy to push the child to me, he might not have died."
Xu choked with sobs, "Hongxu dashed into the water to save the two children without a thought for his own safety. He tried best to save the children and accomplished the last lift from the water at the cost of his own life."
As Xu's eyes grew moist, many people in the audience were moved to tears.
In the eyes of his students
Wang Shuya, a student of Wang Hongxu, walked on the rostrum and told some interesting stories about her teacher.
When talking about her teacher's sacrifice for saving lives, this little girl cannot help crying, "I can't believe it's true. I can't believe our warm-hearted, and good-natured teacher has passed away so suddenly."
Like her, many people sitting in the audience also cannot help sobbing.
In the eyes of a journalist
From the perspective of a journalist, Cui Yao told audiences about Wang's spirit of selflessness and sacrifice as a teacher in his short life.
In the first stage, Cui tried to establish Wang's teacher's life trajectory. In the second stage, he learned from the members of the lecture team that Wang was a good friend, husband, worker, and teacher.
"He was honest, frank, and always ready to help others," Cao said. "He was also considerate, warm-hearted, and dedicated to his work. He loved his students as he loved his own children."
"His sacrifice demonstrated his endless love for students," said Cao.
Cui hopes this lecture tour can allow more people to know the great love pursued by Wang, and let more people understand and know him, and be encouraged by his spirit.
In the eyes of his colleague
Having heard all the lectures, Yao Xi, Vice President of Dadukou Experimental Primary School, said that though Wang had passed away for over three months, he feels moved and filled with drive every time he hears his heroic deeds.
"Heroes of a city can always shape the city in one way or another," said Tao. "As a role model for everyone in the teaching profession in Chongqing, Wang leads by example of how love and kindness can inspire us to protect lives."