Chongqing- Recently, five new energy trucks and a mobile heavy-duty truck swap station have been put into operation in the Western(Chongqing) Science City, Southwest China's Chongqing Municipality, marking the first mobile swapping station for muck trucks in Chongqing. 
In the Western (Chongqing) Science City, about 1,500 diesel heavy trucks are operating all year round. Heavy-duty diesel trucks produce nitrogen oxide and particulate matter emissions of about 85% and 65% of total vehicle emissions, as vehicles with high carbon emissions. Thus, it is significant for the Western (Chongqing) Science City to actively fulfill the "dual carbon" goals to accelerate the new energy conversion of heavy diesel trucks. 
Battery replacement
At the mobile heavy-duty truck swap station near the hiking trail in Baishiyi Town, Chongqing, a 2-ton battery can be replaced in just 5 minutes. The visual control panel in the station can check the battery quantity, power, and charging status in real-time.
"The station adopts the fully automatic mode, and its launch is just a click away," said a representative of the urban operation group under the Chongqing high-tech zone development group. The portable power exchange station provides power exchange support in different scenarios, and the entire battery can be fully charged in one hour of centralized charging. At present, the battery capacity of the new energy-heavy truck slag truck is 282 kilowatt-hour, and the range is about 150 kilometers after fully charged.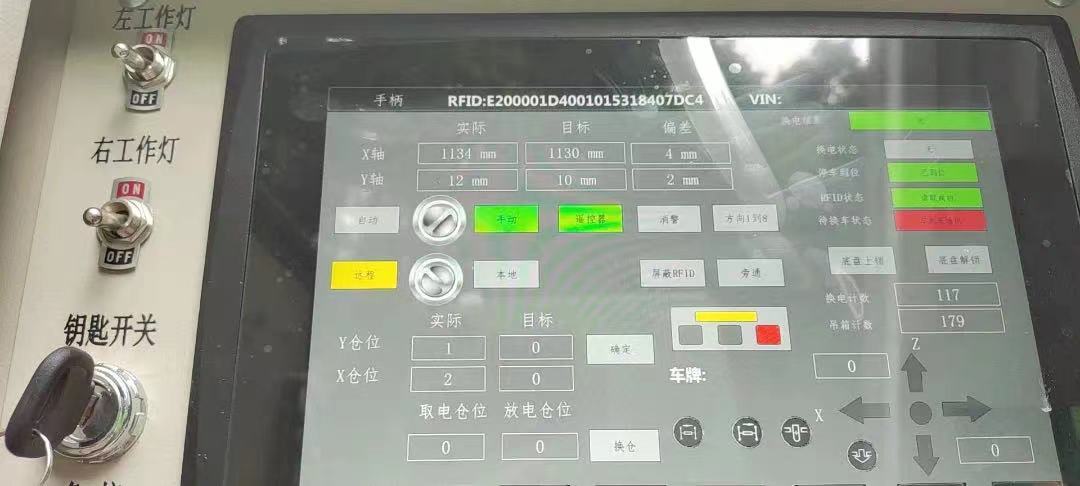 "Battery bank" model
Due to the use of electric energy, the heavy-duty slag truck has zero emissions, low noise, and a total enclosure that avoids spills on the road. The whole battery swap adopts the "battery bank" mode, and users only need to lease the battery and pay the fee according to the battery power consumption. It is estimated that a single heavy-duty muck truck can reduce carbon emissions by 21.6 tons and save about 30,000 yuan ( about 4464 U.S. dollars) in fuel costs under this model. 
In the future, the Western (Chongqing) Science City will constantly advocate the low-carbon concept to promote green, high-quality development.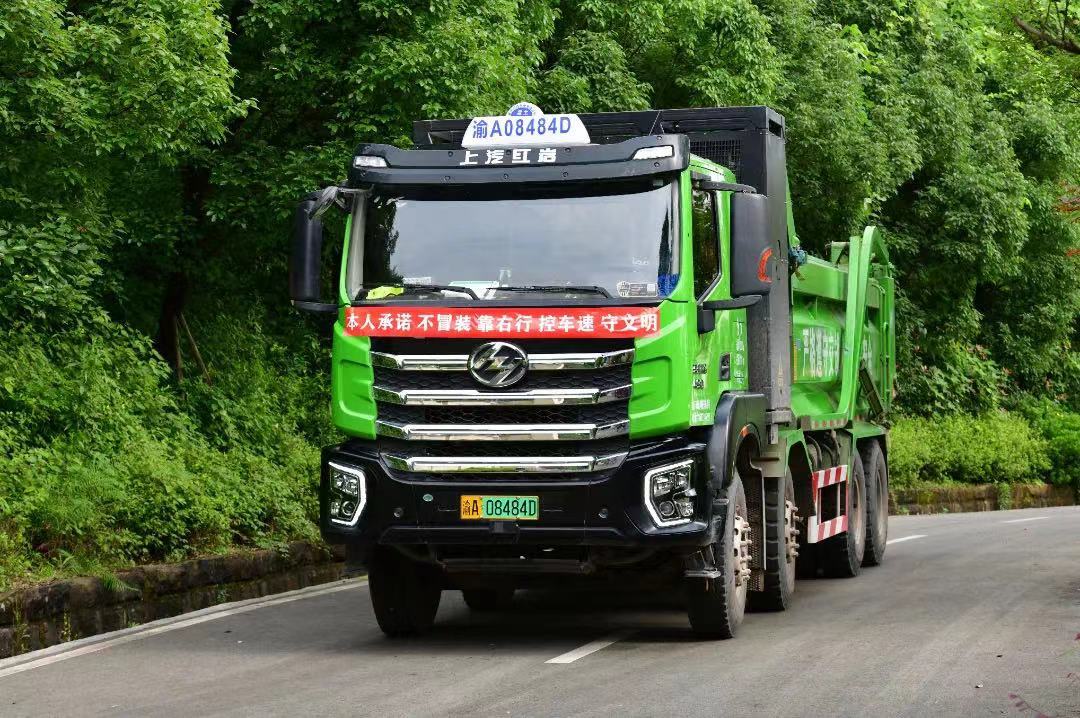 In recent years, Chongqing has aimed to strengthen ecological and environmental protection and promote the overall green transformation with "dual carbon" goals. This year, Sichuan and Chongqing will also complete the regional transition to green energy and low-carbon, regional transportation green and low-carbon initiatives. In 2025, a new green, low-carbon, and circular development model will have taken shape in the Chengdu-Chongqing economic circle. 
(Wang Yuxuan, as an intern, also contributed to this report.)