Chongqing – The city of Chongqing is regarded as a famous historical and cultural city with a profound cultural heritage. Among its six notable historical and cultural features are China's mountainous city, its national strategic backbone, its business center, its open port, its importance as an immigrant city and exchange center in southwest China, as well as its origins as a Bayu and Three Gorges culture, as well as its origins in the Hongyan spirit. 
Recently, Chongqing published a document, Chongqing City's Implementation Opinions on Strengthening the Protection and Inheritance of Historical and Cultural Resources in Urban and Rural Planning and Construction, which lists all of the historical and cultural resources in the city.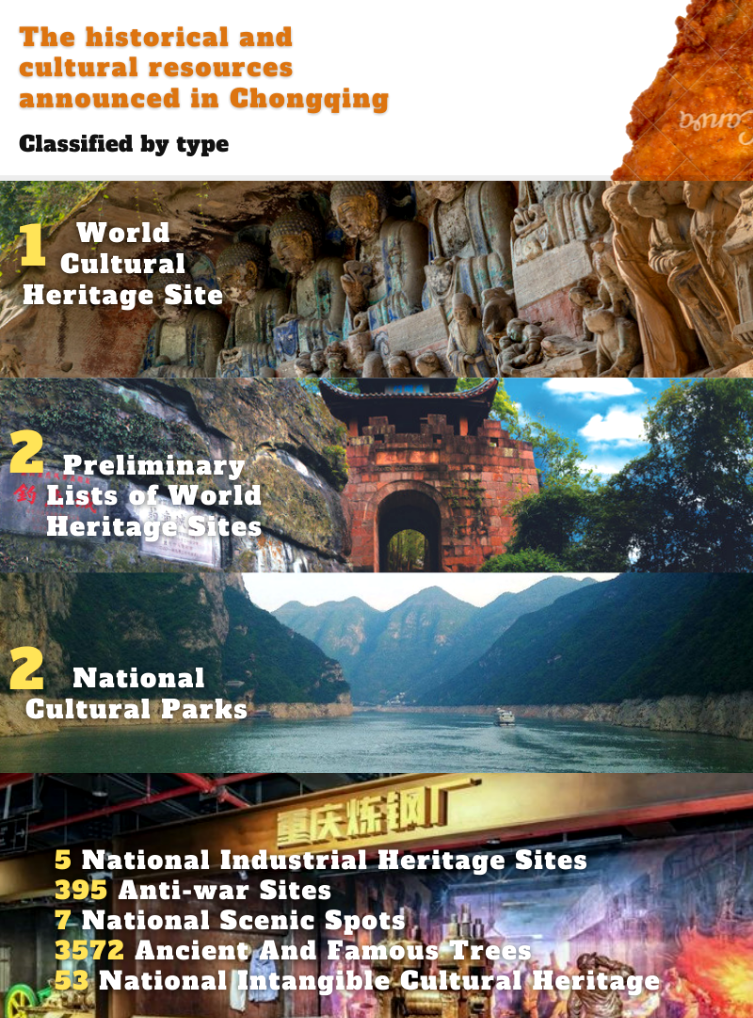 The Chongqing municipality will comprehensively protect a wide range of natural and historical resources, including the natural landscape pattern, well-known towns, traditional villages, and immovable cultural relics. As part of the urban and rural historical and cultural protection and inheritance system of Chongqing, industrial heritage, agricultural, cultural heritage, and other historical and cultural resources will all be protected and inherited.
It aims to establish a system of scientific classification, powerful protection, and effective management. As stated in the notice, the multi-element protection and inheritance system will be improved by 2025, and the systematic protection and inheritance system will be fully implemented by 2035.
According to the document, Chongqing will inherit Bayu culture and all-sided history. The next step is to protect intangible cultural heritage and its associated cultural ecology and preserve the cultural heritage of place names and time-honored brands. More specifically, they will pass on the poems and songs of Bayu, collect and arrange oral histories, and compile and publish cultural classics.
Zhang Rui, deputy director of the Chongqing Municipal Bureau of Planning and Natural Resources, stated that several actions are being taken to improve disaster prevention, mitigation, and relief capabilities when it comes to strengthening the protection and utilization of heritage. There is a clear prohibition on large-scale demolition in the notice. It can only supplement infrastructure and public service facilities with slight and gradual modifications to ancient dwellings.
"This is an excellent opportunity to promote the planning and construction of the Long March and the Yangtze River National Cultural Park (Chongqing section). We would spare no effort to build two main construction areas in Qijiang District and Youyang County, a city-level key development area in Chengkou County, and four expansion areas in Qianjiang, Shizhu, Xiushan, and Pengshui counties," Zhang added.
(Li Shichen and Chen Lu, as an intern, also contributed to the report.)