Projects Start Construction to Improve Urban-Rural Integration in Chongqing
By JINGGU, JIANG|Feb 23,2023
Chongqing- A total of ten projects, with a total investment of 6.4 billion yuan (about USD 930 million), started construction on February 21 in Bishan District, Chongqing, China.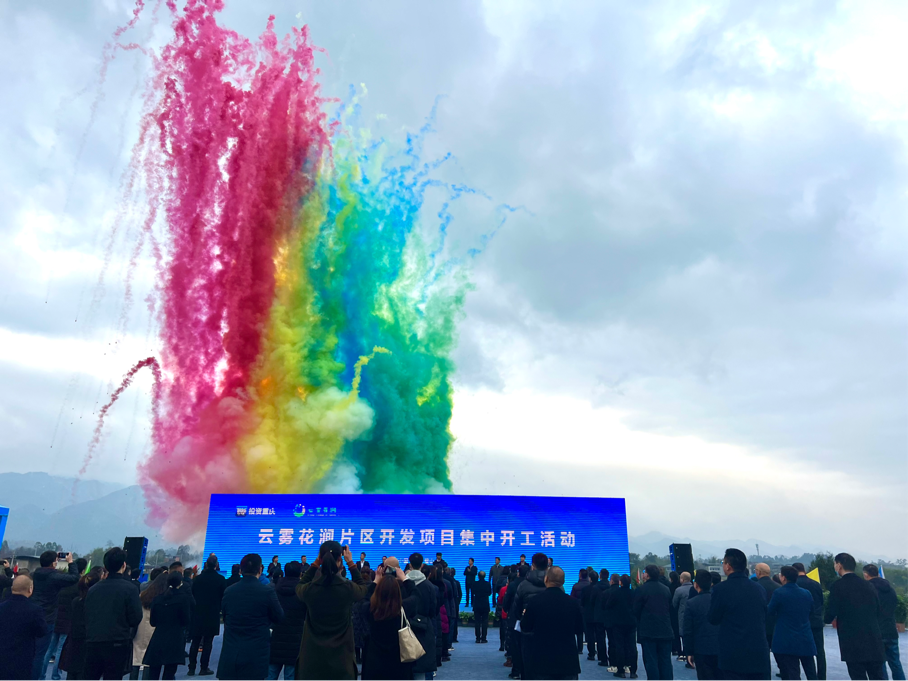 It aims to promote the construction of the demonstration area of urban-rural integration, supported by the green development of the agricultural industry and rural tourism.
Located between Jinyun Mountain and Yunwu Mountain, the Dream Village in Clouds area development project involves the area around the Bibei River basin, integrating a smart village, modern agriculture, and high-quality rural life. Its aim to create a new example of urban-rural development and rural revitalization will also drive the integrated development of the whole Bishan District.
The Dream Village in Clouds area will focus on the construction of the green development of the agricultural product industry, the rural art courtyard cluster, the waterfront promenade, and the high-quality accommodation that will be a window into modern urban agriculture, a new group of rural communities and a desirable outdoor park in the future.

Bishan District aims to seize the tremendous strategic opportunities for the development of the Chengdu-Chongqing economic circle, the development of Chongqing's metropolitan area and the important branch of the Western (Chongqing) Science City. The district will strive to promote the high-quality development of agriculture and accelerate the construction of a new example of urban-rural integration by optimizing the spatial layout of agriculture, strengthening the upgrading of agricultural technology and equipment, and promoting the growth of advantageous industries featuring local characteristics.