Chongqing - Chinese film director Grace Wu's feature film Seven Days is set to premiere as the opening film at the Singapore Chinese Film Festival on April 28, and the film will be released in Singaporean cinemas on May 12. Grace Wu, who hails from Chongqing, will be the first Chinese director to shoot a local Singaporean film.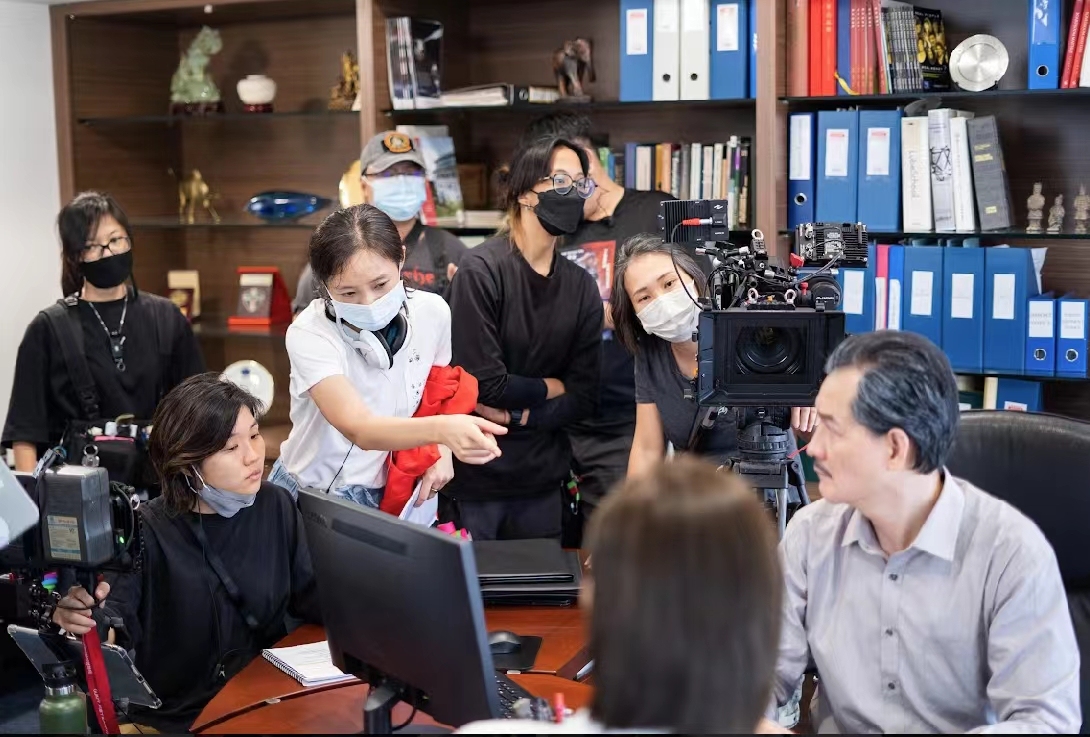 The film follows the journey of Aishi, a spirit who has been wandering the world for 20 years. Aishi accidentally occupies her brother's body and embarks on a seven-day journey of self-discovery. The film is unique in that it is the first Singaporean film to address postnatal depression from a male perspective while also tackling mid-life crisis from a female perspective.
In addition to the storytelling aspect, Seven Days also showcases the unique facets of Singapore. Singapore has been dubbed a country where "East meets West" due to its contemporary modern culture, which combines Asian and European cultures. The film traces back to the first generation of immigrants from southern China who flocked to Singapore to pursue their "Singapore Dreams." As the story unfolds, audiences can explore the local food, scenery, culture, and more, adding depth and uniqueness to the film.
Grace Wu previously worked in business management at an internet company. She said that her interest in filmmaking stemmed from her love of cinema. She took film appreciation classes taught by notable producers and filmmakers in 2019 before completing her student film A Missed Call in 2020. In 2021, she worked with award-winning producer Tan Si En to make her short film Salvation, which traveled to several international short film festivals and won the Best First Time Director (Female) Silver Award at the Independent Shorts Awards in September 2021.
Wu hopes Seven Days will offer something different to Singapore's film market. She believes that films in Singapore usually fall into two extremes: art house or commercial, with few films in between. Wu is excited to explore a new direction with her film and bring something fresh and unique to audiences.
Seven Days is also the first Singaporean film to have its NFT film art collection, which will be available on the largest NFT market, Opensea.
Although the film production process is arduous, it has increased Grace Wu's confidence. She said she would prepare a rural-themed film to showcase the courage and dreams of young people next. Currently, the script has been completed, and there are plans to shoot in Chongqing.
She added that Chongqing is a city with cultural heritage, abundant bustling city life, and rich rural scenery. She will use Chongqing as the location and film in the Chongqing dialect.
(Li Shichen, as an intern, also contributed to the report.)