Chongqing - On March 10, a group of 31 tourists from the Macao Special Administrative Region arrived at the Chongqing Jiangbei International Airport in Southwest China.
This marks the first tour group from Macao to visit Chongqing since the resumption of everyday travel between the Chinese mainland and the Hong Kong and Macao Special Administrative Regions on February 6.
"I'm beyond thrilled. This is my first visit to Chongqing. I'd like to soak in the scenery and try the local cuisine," said tour group member Zheng Chengdan as soon as he came out of the terminal.
The other members of the group also seemed excited. "It's my first time in Chongqing as well, but I've always been drawn here by the cultural scenery and unique cuisine. I'm excited for the rest of our trip," said Cao Dingxiang.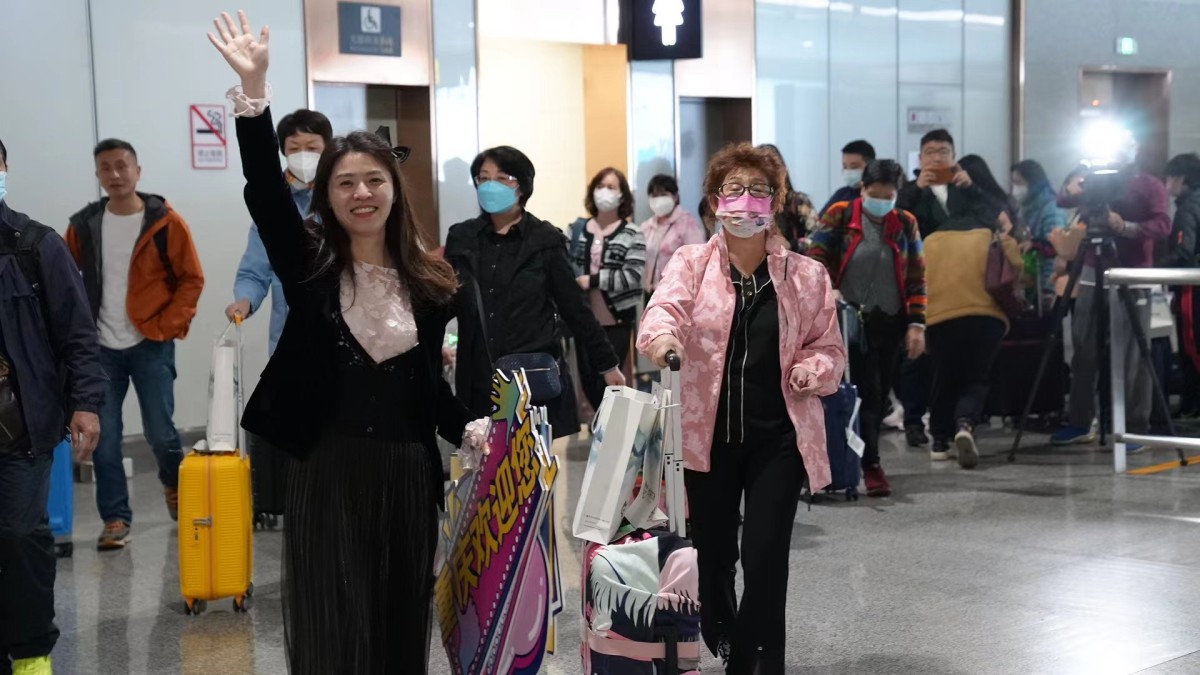 ‍
‍
In partnership with Air Macau, the Chongqing Municipal Commission of Culture and Tourism Development held a welcoming ceremony for the tour group at the airport and presented gifts to the visitors.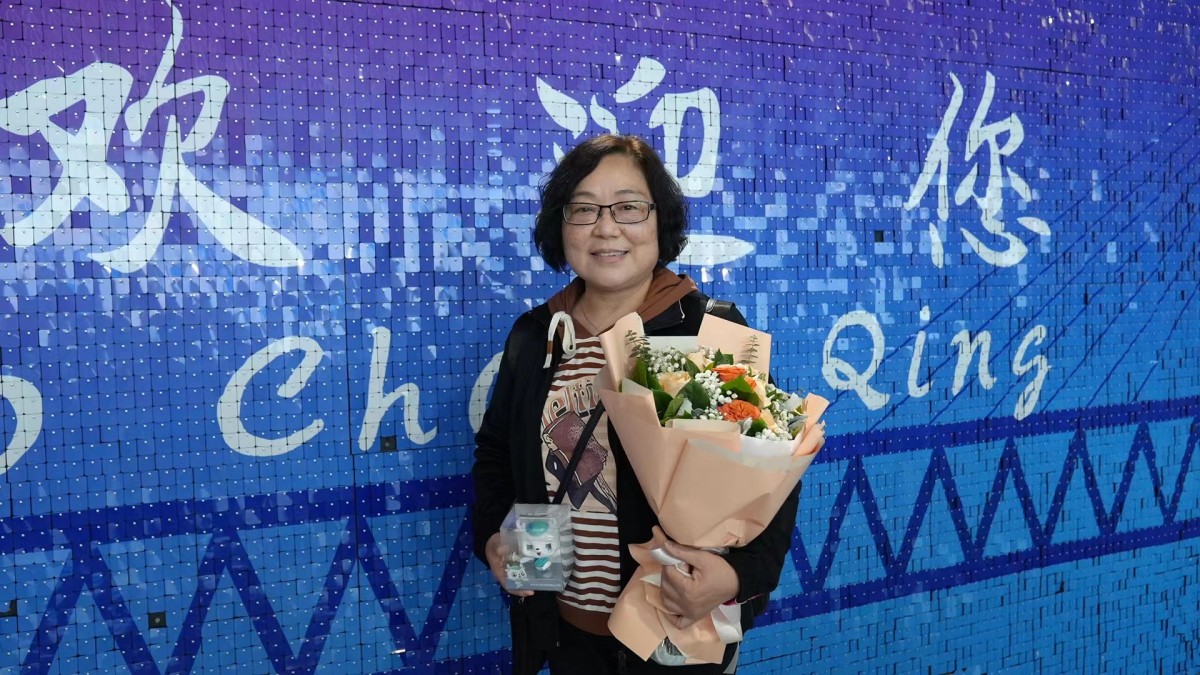 ‍
‍
The tour group's 6-day itinerary includes visits to the Baiheliang Underwater Museum in Fuling District, the Wulong Karst Tourist Area, and other boutique scenic spots for sightseeing. Additionally, they will explore popular photo spots in Chongqing, such as Jiefangbei, Hongya Cave, Yangtze River Cableway, Ciqikou Ancient Town, and Danzishi Old Street to appreciate Chongqing's natural beauty and cultural charm.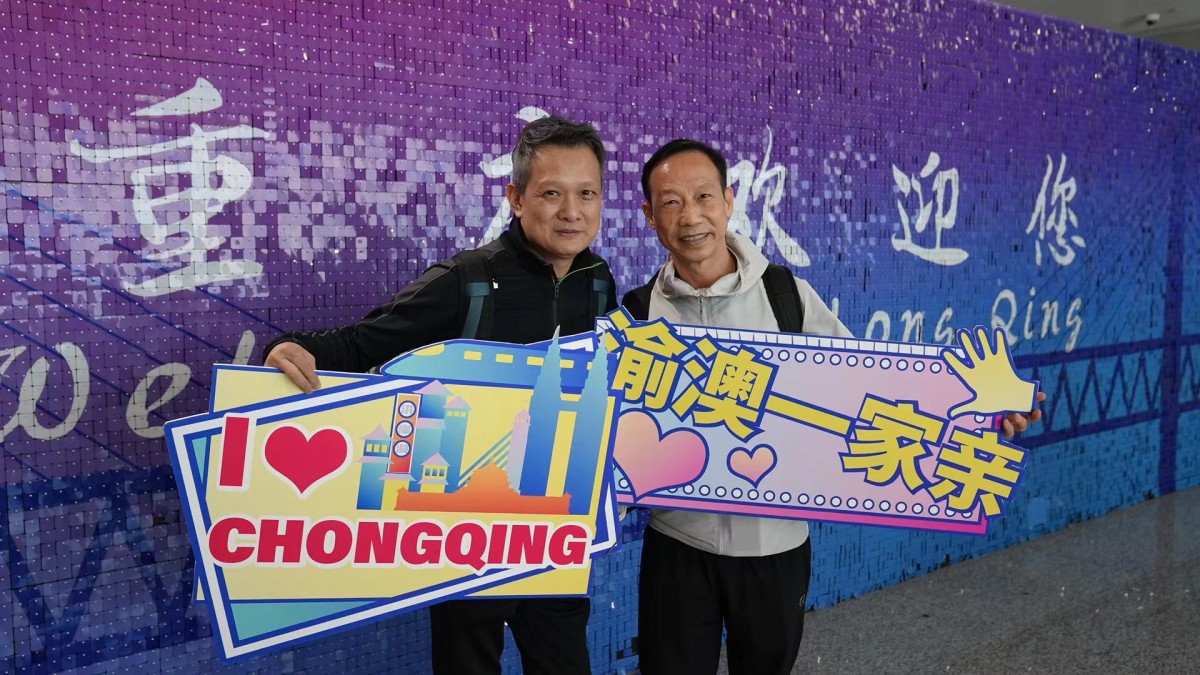 ‍
‍
According to the Chongqing Municipal Commission of Culture and Tourism Development, the city will develop a new round of incentive policies to boost inbound tourism, including the development of more high-quality routes to meet the needs of foreign tourists and collaboration with domestic and foreign travel agencies to expand the inbound tourism market in the coming months.
In addition, the city will launch the Chongqing tourism marketing plan to attract more foreign visitors and promote the recovery of the inbound tourism market.
(Zhai Kui, as an intern, also contributed to the report.)