Chongqing - ABB Chongqing Liangjiang New Area transformer intelligent manufacturing base's relocation project has been completed recently and will be put into operation this year.
With an annual capacity of over 50,000 megawatts, ABB's intelligent manufacturing base is of great significance for completing Chongqing's transformer industrial chain and advancing the upgrade of related industries.
Taking Chongqing as the center and covering China and beyond, the base, after being put into operation, will form a complete supply system for producing transformers.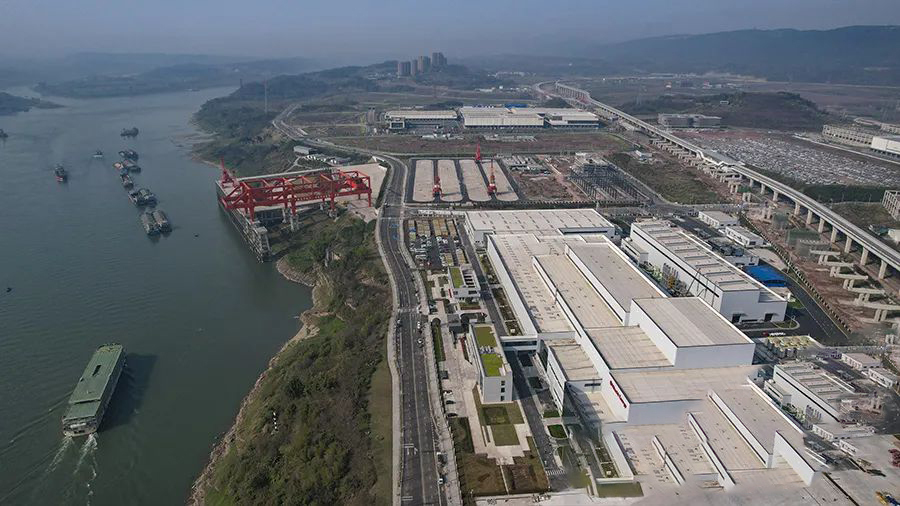 "We have applied over 20 new technologies in the construction field, realizing smart and green construction. It is of high quality and efficiency, having guaranteed on-time delivery," said Wu Bin, the person in charge of the construction.
Wu said, unlike the traditional factory, the intelligent transformer factory involves some areas of heavy-load air flotation transport. Each square meter in the area needs 10 to 30 tons of load.
The project will be one of the largest global transformer manufacturing bases for producing single units with maximum volume, weight, and highest-level voltage, as well as a world-advanced transformer manufacturing base, designing centers, and machining centers of insulators.
Early in July 2019, the Swiss tech giant ABB signed an investment cooperation contract with Chongqing Municipal People's Government to establish ABB Liangjiang New Area transformer intelligent manufacturing base.
According to the contract, Chongqing ABB transformer Co., Ltd. settled in the industrial park of the national-level Liangjiang New Area, engaging in the all-round business including manufacturing, sales, and service, and focusing on the design and production of power transformers, electric reactors, and HVDC converter transformers.
The company has exported its products to 19 foreign markets, including Singapore, Laos, and Australia, driving Chongqing equipment products to sell overseas.
As one of the major Chongqing municipal projects, the intelligent manufacturing base started construction in May 2021. The floor area covers an area of 160,000 square meters, including three leading production factories, office buildings, auxiliary production workshops, public installation projects, and outdoor ancillary projects.