Chongqing - The development level index of Chongqing's integration of Information Technology and Industrialization in 2022 is 61.5, where Chongqing continues to rank first in western China and in the first level of China, according to the Data Map of the Integration of Information Technology and Industrialization in Chongqing (2022).
The development level index is calculated based on the assessments of infrastructure constructions, industrial applications, and application benefits of integration industries.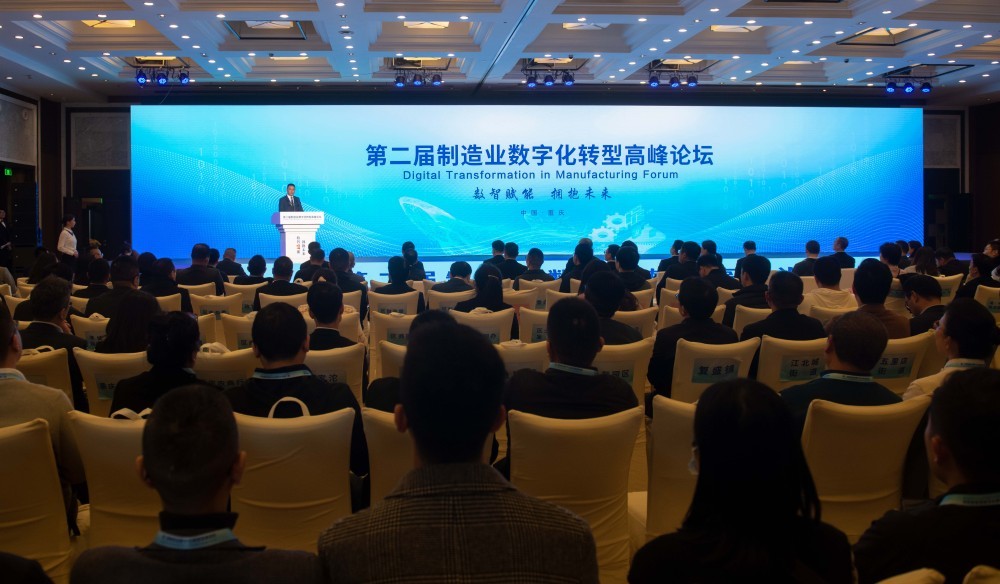 On March 20, The Second Digital Transformation in Manufacturing Forum was held in Jiangbei District, Chongqing. (Photo/Cui Li)
At present, Chongqing is in a leading position in the transformation and upgrading of the information manufacturing industry in China, with a particular focus on integrating key industries such as automobiles, electronic information, and equipment.
Digital transformation is an inevitable trend for enterprise development. Taking the automobile industry as an example, Chongqing has continuously strengthened the integration of information technology and industrialization in terms of platform-based design, intelligent manufacturing, and personalized customization.
The Smart Manufacturing Readiness Rate of Chongqing, which measures the proportion of industrial enterprises with the basic conditions for smart manufacturing, is nearly 10 percentage points higher than the national average.
At the forum, Chen Wei, the executive vice president of China Changan Automobile Group, a state-owned automobile manufacturer headquartered in Chongqing, stated that digital transformation of the manufacturing industry must solve practical problems in business operations and create incremental value.
In the production process, China Changan Automobile Group has improved the detection rate and accuracy rate through AI machine vision inspection and reduced costs and quality loss.
According to Chen, while developing manufacturing technology, enterprises also need to actively use the integration of information technology and industrialization to enhance service-oriented manufacturing capabilities.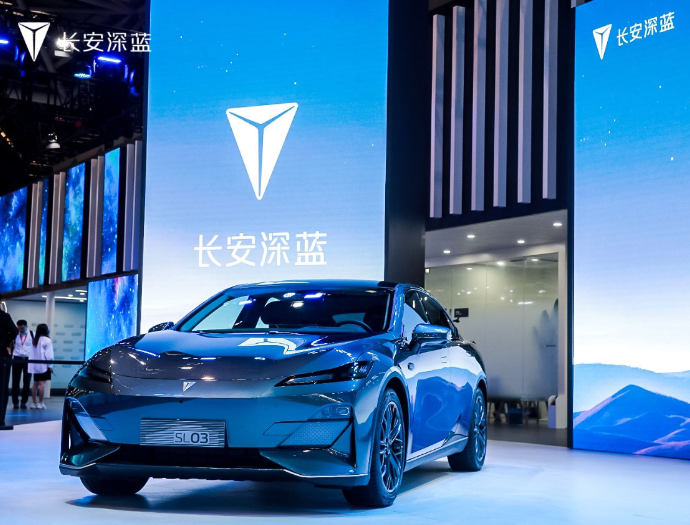 Service-oriented manufacturing is a new manufacturing model and industrial form that integrates manufacturing and services. Service-based manufacturers view their production capacity as their primary asset.
According to a release from China's State Council, this new type of manufacturing is an important measure of supply-side reform and could become a new economic growth engine, benefiting the quality and profits of the supply system and complying with the demand for upgrades in consumption.
China Changan Automobile Group has specifically established a new Customer-to-Manufacturer (C2M) marketing model, which separates orders and sales, and separates sales and services. By closely linking production with customers' needs, the company is better able to meet the needs of users' personalized customization and mass production in factories.
Currently, many models of China Changan Automobile Group have realized C2M customized manufacturing and delivery, resulting in greatly improved user satisfaction.