Over 200 Projects Showcased at Shibati Old Street for ICH Fair
By SHIHAN YANG|May 17,2023
To commemorate the 2023 Cultural and Natural Heritage Day, Chongqing hosted the Intangible Cultural Heritage (ICH) Tourist Block & Chongqing Intangible Cultural Heritage Fair on the morning of May 16.
The event, sponsored by the Chongqing Municipal Commission of Culture and Tourism Development and the People's Government of Yuzhong District, invites residents to participate in Shibati Old Street Fair.
One of the fair's highlights is the Exhibition of Cloisonne Enamel Paintings by Gansu Arts and Crafts Master Li Haiming and his students, which displays works depicting Chongqing's history, including the ancient city walls at Tongyuan Gate and Dongshui Gate and even the landscape of the Jiangnan area.
"Cloisonne enamel painting, an ICH technique, fuses embroidery, traditional Chinese painting, lacquer painting, and intricate mosaic skills," says Li Ling, a Sichuan Fine Arts Institute graduate who now teaches art at Shancheng University for the Elderly in Yuzhong District. She leads a team to blend ICH culture and local culture, producing works like Brilliant Yuzhong and Shadows of Stilted Buildings (Series), which showcase the distinctive elements of Bayu culture. Li hopes the event will broaden people's understanding of Yuzhong District's rich cultural heritage."
"Post-90s" artist Lyu Jicheng, a representative inheritor of the Rongchang pottery carved calligraphy technique—an Intangible Cultural Heritage (ICH) project from Rongchang District, Chongqing—drew a crowd at his booth during the fair.
Lyu Jicheng believes that the essence of cultural heritage lies in its connotation. His Yunyange Pottery Art Studio, which he inaugurated, consistently innovates with Rongchang pottery designs, resulting in an impressive collection of superior pottery works. These creations have not only gained popularity in the market but have also found international buyers. "I hope the fair can enhance the recognition of Rongchang pottery and breathe new life into the ICH project," said Lyu.
Under the theme "Intangible Cultural Heritage Creates a Better Life," the fair showcases over 200 ICH projects. These include a variety of regional and traditional arts such as Sanbanggu—a local traditional performing art from Hubei Province, Tang Sancai—tri-colored glazed pottery of the Tang Dynasty from Henan Province, Shu brocade from Sichuan Province, Three Gorges inkstone from Hechuan District, Rongchang pottery making technique, Shu embroidery from Yuzhong District, and woodblock New Year painting from Liangping District.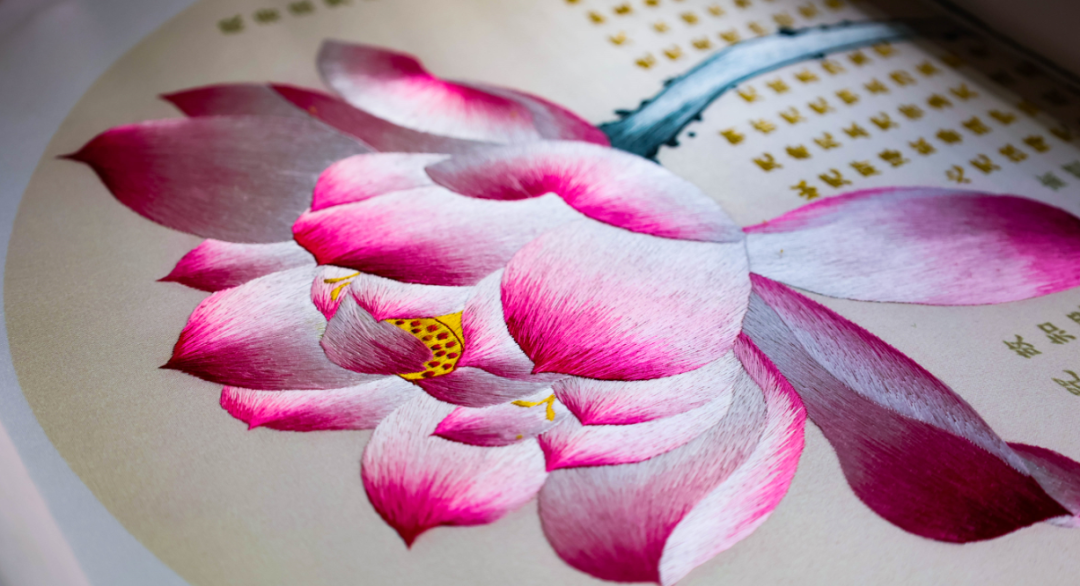 Li Jiajing, Director of the Yuzhong District Commission of Culture and Tourism Development, stated that the fair will take place from May 16 to 17, with some ICH projects remaining on display until May 31. Both residents and tourists are warmly invited to visit the Fair on Shibati Old Street.
Awarded Selected Project
The event also celebrated the Launching Ceremony of the Intangible Cultural Heritage Tourism Block. In November 2022, the China Intangible Cultural Heritage Protection Association recognized Shibati Old Street as the Selected Project for Intangible Cultural Heritage and Tourism Integrated Development of China. It stands as the only block in Chongqing to have received this honor.
Since its inauguration in 2021, Shibati Old Street has attracted numerous Intangible Cultural Heritage (ICH) projects. Zhu Chuanfu, Secretary of the CPC Yuzhong District Commission of Culture and Tourism Development Committee, stated that the Yuzhong District would seize this opportunity further to enhance the integrated development of ICH and tourism.
It plans to strive towards becoming a National Public Cultural Service Demonstration Zone, a National All-for-one Tourism Demonstration Zone, and a National Cultural and Tourism Consumption Model City. Such efforts aim to amplify the Yuzhong District's cultural appeal and improve its tourism environment.