Southwest China's Chongqing was recently selected as one of the 2023 Asia-Pacific Three Major Tourism Festival Cities, along with Sydney, Australia, and Tongyeong, South Korea, for its magical urban night scene and vibrant night economy.
The selection was announced after a multi-dimensional evaluation by International Festivals and Events Association (IFEA) Asia and authoritative experts.

At 14:00 on June 2 (Seoul time), with the theme of "Tourism Night Economy," the 2023 Asia-Pacific Tourism Festival City Awards Ceremony, hosted by the IFEA, was grandly held in Tongyeong City, South Gyeongsang Province, South Korea.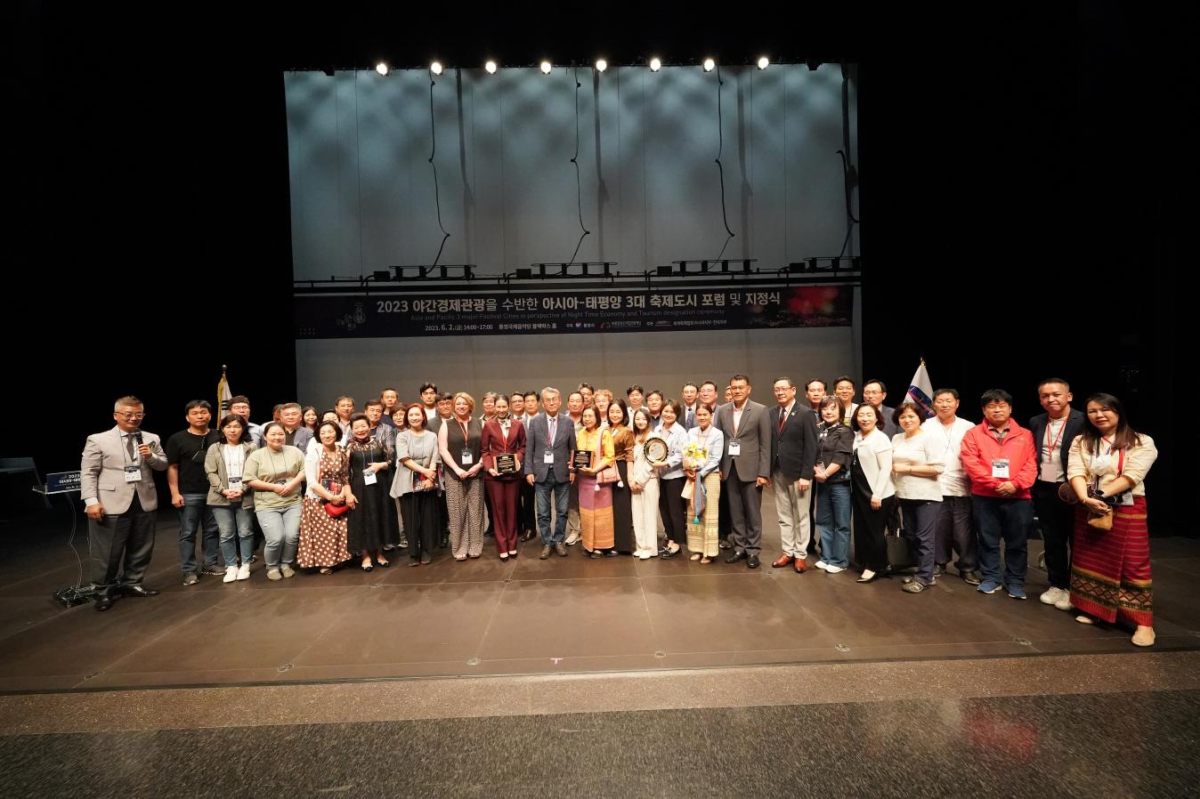 Founded in 1956, IFEA is the world's top, most authoritative, and most influential festival industry organization. Headquartered in Boyce, Idaho, the United States of America, it has eight affiliates worldwide and enjoys the active support of over 3000 Premier Members.
As one of the brand programs of IFEA, this year's Asia-Pacific Tourism Festival City Awards drew 32 candidate cities from 8 countries to participate in the final selection. The awards feature comprehensive coverage, difficult selection, high industry value, and strong international influence. Previously, Harbin, China, Pattaya, Thailand, and other cities had been selected as one of the Asia-Pacific Three Major Tourism Festival Cities.
Dr. Gang-Hoan Jeong, President of IFEA Asia, said that Chongqing deserves to win the award. In recent years, it has performed very well in the international tourism market, with widely acclaimed calling cards such as "A Land of Natural Beauty," "Magical City," and "Nightless City," especially impressive differentiated night economy IP.
At the event, the Chongqing culture & tourism promoter said that the night economy is a new segment for urban competition and a barometer of a city's economic openness, convenience, and activity. The unique topography, climate, landscape, and cultural characteristics have created favorable conditions for developing the tourism night economy in Chongqing.
In recent years, Chongqing has kept to the development goal of "an international consumption center city," innovatively launched science-based governance measures featuring "fine and intelligent urban management," and issued and implemented the Action Plan on Accelerating the Development of Night Economy in Chongqing.
The city has pooled its efforts to build a number of night economy cluster areas, core areas, and demonstration areas, as well as new distinctive night consumption scenarios such as night tours, night scenery, night shows, night reading, night markets, night entertainment, and night healthcare, to enhance the city brand of "Sleepless Chongqing continuously." It has moved faster to foster a "1+10+N" night economy development pattern integrating business, tourism, culture, and sports, achieving remarkable results in night economy development. Chongqing has ranked first on China's Top 10 Cities with Night Economy Influence list for three consecutive years.
Winning the award shows that Chongqing's culture and tourism development, especially that of the night tourism economy, has received worldwide attention and high recognition.
Chongqing Municipal Commission of Culture and Tourism Development will focus on the strategic goal of "serving the country's overall diplomacy, major national strategies, and the development of an open economy, and building an international exchange center in central and western China."
The commission will make good use of the strategic platforms granted to Chongqing by the state, such as the Chengdu-Chongqing economic circle, the New International Land-Sea Trade Corridor, and the China-Singapore (Chongqing) Demonstration Initiative on Strategic Connectivity.
It will strive to build a sleepless international city with Chongqing's characteristics, continuously improve Chongqing's engagement in foreign exchanges, city brand awareness, and export-oriented degree of the urban economy. The commission will go all out to build an international exchange center in central and western China, an international consumption center city, and a world-renowned tourist destination, and accelerate the development of a modern international, green, intelligent metropolis with an advanced culture.