On August 31, Chongqing Stilwell Museum received numerous visitors, mostly residents and tourists, who came to the exhibition after hearing about the news. The current exhibition, "A Great Friend – Photo Exhibition on General Stilwell's Life," began on August 8.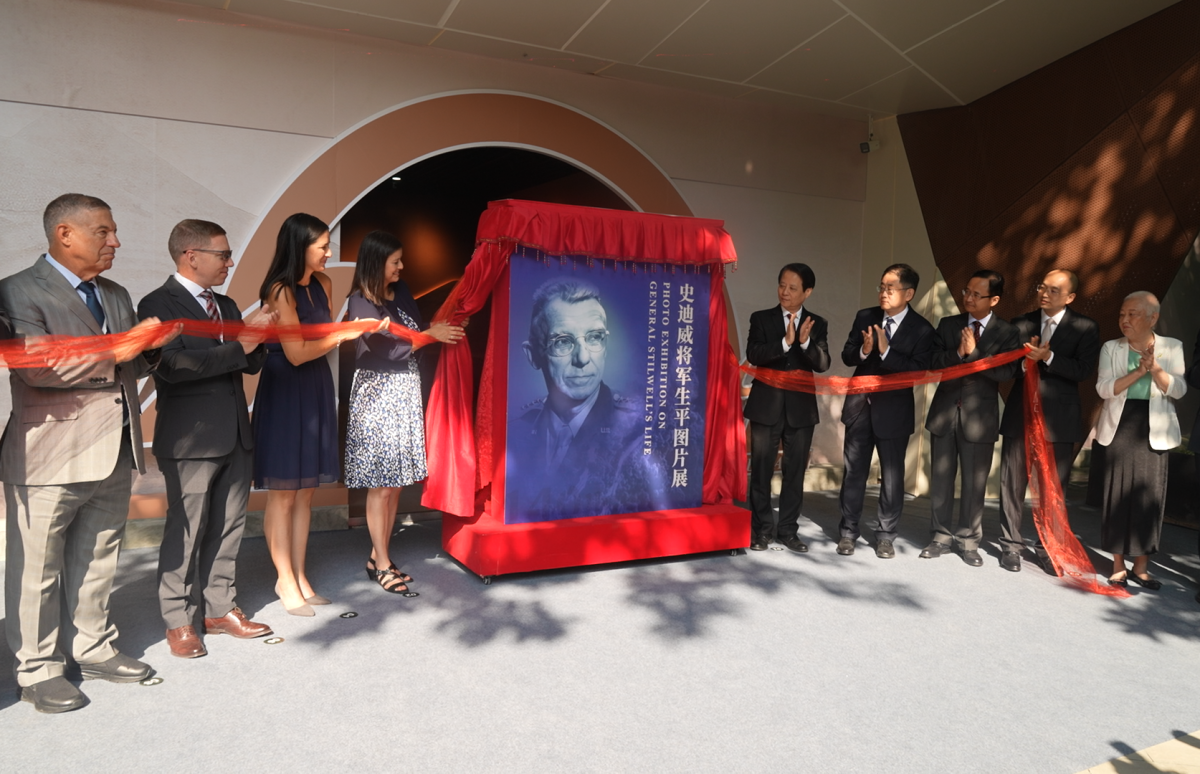 Xinhua reported that, on August 29, Chinese President Xi Jinping replied to a letter from John Easterbrook, grandson of former U.S. General Joseph Stilwell. Xi said that General Stilwell was an old friend of the Chinese people who actively supported China's cause of liberation and progress and positively contributed to the friendship between the two peoples, which the Chinese people will never forget.
"President Xi mentioned in his reply that the foundation of China-U.S. relations lies in the people, and the source of strength lies in the friendship between their peoples. These words give us great encouragement in our work to promote people-to-people diplomacy", said Li Mingquan, Deputy Director of the Foreign Affairs Office of Chongqing Municipal People's Government and Vice President and Secretary General of the Chongqing People's Association for Friendship with Other Countries.
"I was impressed after visiting the only museum in China named after a military officer from overseas. I saw the osmanthus tree planted by the descendants of General Stilwell and Marshal Zhu De, as well as a lot of photographs and information about General Stilwell's life. He fought alongside Chinese soldiers, demonstrated immense resolution and courage in battle, and braved hardship to lead the Chinese people in building the Ledo Road, a 'lifeline' for the 'backstage support' in our resistance against Japan. Also, he was fond of the Chinese culture and showed tremendous friendliness to the Chinese people. From him and his descendants, I felt the strong bond between them and the Chinese people", said Li Tao, a resident, who was very moved and said the Chinese people will never forget this bond of friendship during his visit.
"I didn't know much about him before except that he provided some help during the War of Resistance against Japanese Aggression. It wasn't until after seeing these photographs that I realized he was also a talented man in many areas with a zest for life. I also felt his fondness for our culture and respect for the Chinese people. I couldn't help but respect his outstanding contributions to our victory and liberation, " said Jiang Li, a tourist from Hainan who stayed at the museum for a long time with his 8-year-old child. He also hoped that the two people might hold their historic friendship dear, transcend the differences in systems, cultures, and languages, and join hands to make greater contributions to the world.
Tao Yan, Director of the Stilwell Research Center and Curator of the Chongqing Stilwell Museum, introduced that since the museum was inaugurated in 1994, it has received hundreds of thousands of visitors from home and abroad, half of whom are from the US, including Former Secretary of Defense William James Perry, Former Secretary of State Henry Kissinger and several US ambassadors to China. In early August, the museum launched "A Great Friend – Photo Exhibition on General Stilwell's Life," providing vivid accounts of his life stories and military career with nearly 200 photos and over 60 artifacts, especially of his fondness for the traditional Chinese culture and closeness to the Chinese people. The exhibition was meant to commemorate the glorious history of General Stilwell fighting side by side with the Chinese people and pay tribute to his important contribution to the shared cause between China and the US. "We hope that events like this can mobilize more organizations and individuals to promote the people-to-people exchanges between China and the US so that we can lay a solid foundation for friendly exchanges between the two peoples for generations."
Li Mingquan added that many overseas-related historical and cultural resources dating back to World War II have become important bases for people-to-people diplomacy. "Next, we will fully leverage these resources to build bridges and platforms for exchanges with other countries and support all municipal authorities at all levels and all walks of life to strengthen people-to-people exchanges and expand international cooperation so that we can tell Chongqing's new stories on openness and development well, move faster to develop into an international exchange center in central and western China, and inject new momentum to the city's opening-up."