Chongqing- According to a press conference held on Thursday, the 17th Annual Meeting of the Chongqing Mayor's International Economic Advisory Council (CMIA) is set to commence on September 22 at the Chongqing Yuelai International Conference Center.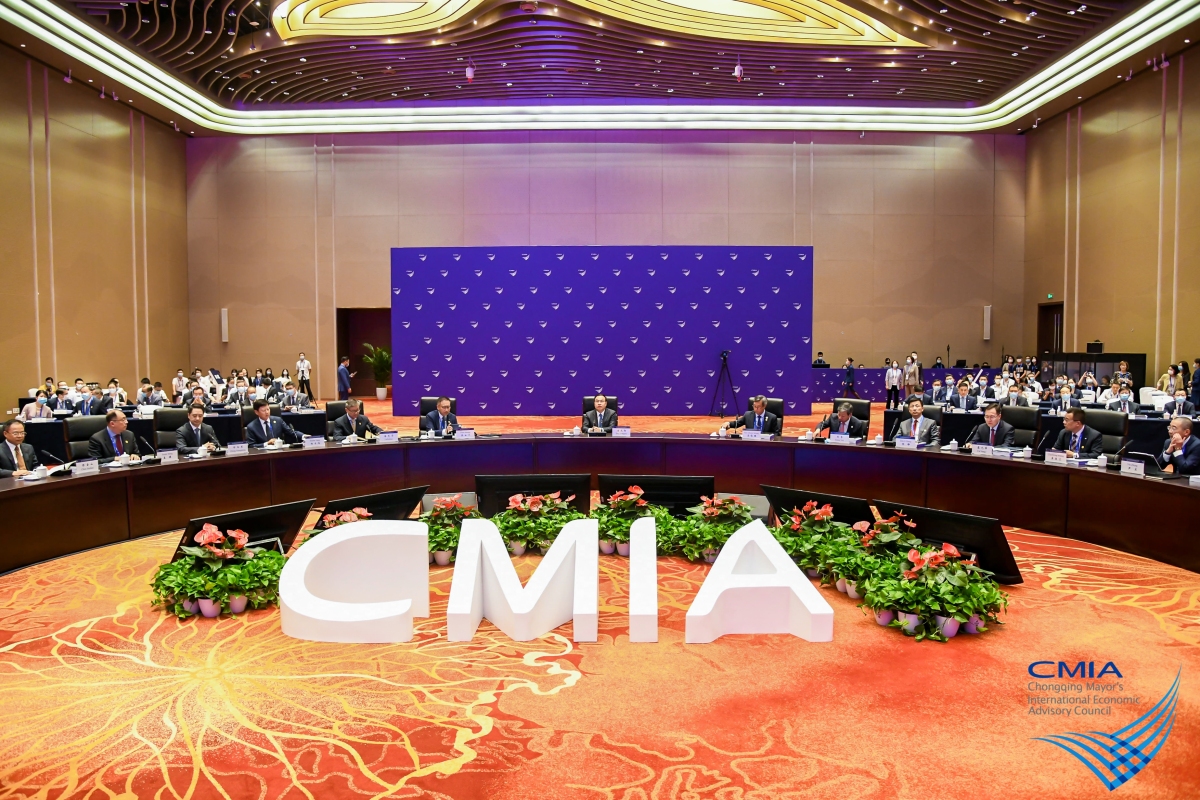 This year's theme, Development of Inland Opening Up Highland - Charting the Course for Foreign Trade Transformation and Upgrading, will emphasize strengthening Chongqing's international economic prowess.
Thirty-six elite members from the CMIA, representing influential Fortune 500 companies and major global conglomerates across 12 countries and regions, will participate in the meeting. The attendees come from various sectors, including intelligent manufacturing, electronics, energy and chemicals, and finance. Notable figures include Sabrina Soussan from SUEZ, Simon Yang from British Petroleum, and So Jinwoo from SK Inc.
Ye Lina, Deputy Director of Chongqing Municipal Commission of Commerce, highlighted the two key activities of this year's CMIA, including individual meetings between city leaders and advisors and a thematic gathering where 13 advisors will give keynote addresses.
Advisors are expected to contribute valuable wisdom on enhancing the global competitiveness of industrial products, streamlining international economic and trade cooperation channels, and diversifying international market engagement.
Another feature of this year's CMIA involves the advisory board introducing members to Chongqing's districts, counties, industrial parks, and enterprises. Through enhanced face-to-face interactions, the goal is to deepen advisors' understanding and confidence in Chongqing, thereby boosting investment and collaboration.
In recent years, Chongqing has unveiled action plans to strengthen its foreign trade policy support system. The city guides its dominant automobile, motorcycle, and machinery industries toward high-end and intelligent transitions. 
As a testament to its commitment, Chongqing secured approval for 17 national foreign trade transformation bases. In addition, innovative programs such as the cross-border e-commerce pilot zone and Dazu Longshui Hardware Market have been introduced to stimulate trade and development.
As Chongqing continues to use platforms like the Canton Fair and the China International Import Expo to deepen its international market reach, the CMIA meeting reaffirms its ambition to be a global trade powerhouse driven by innovation and robust international partnerships.
The CMIA started in 2006 and has grown into a global platform for Chongqing to entice investment, intelligence, and technology. It acts as a bridge fostering economic and trade collaborations between the city and the globe.