Chongqing - "True science is nurtured by shared experience, expertise, and volunteering," remarked Bonginkosi Emmanuel Nzimande, the Minister of Higher Education, Science and Innovation of South Africa, in the keynote speech of the inaugural Belt and Road Conference on Science and Technology Exchange (BRST) in Chongqing on November 6.
Along with Nzimande, several other guests, including politicians, international organizations, and university presidents, delivered keynote speeches at the conference, showing a strong commitment to fostering cooperation in science and technology.
Over 300 important international guests from over 80 countries participated in the conference, including almost 40 Nobel Prize winners, foreign academicians, experts, scholars, and presidents of well-known foreign universities.
Together with 500 domestic experts, scholars, and business leaders, the event brought together a total of 800 attendees.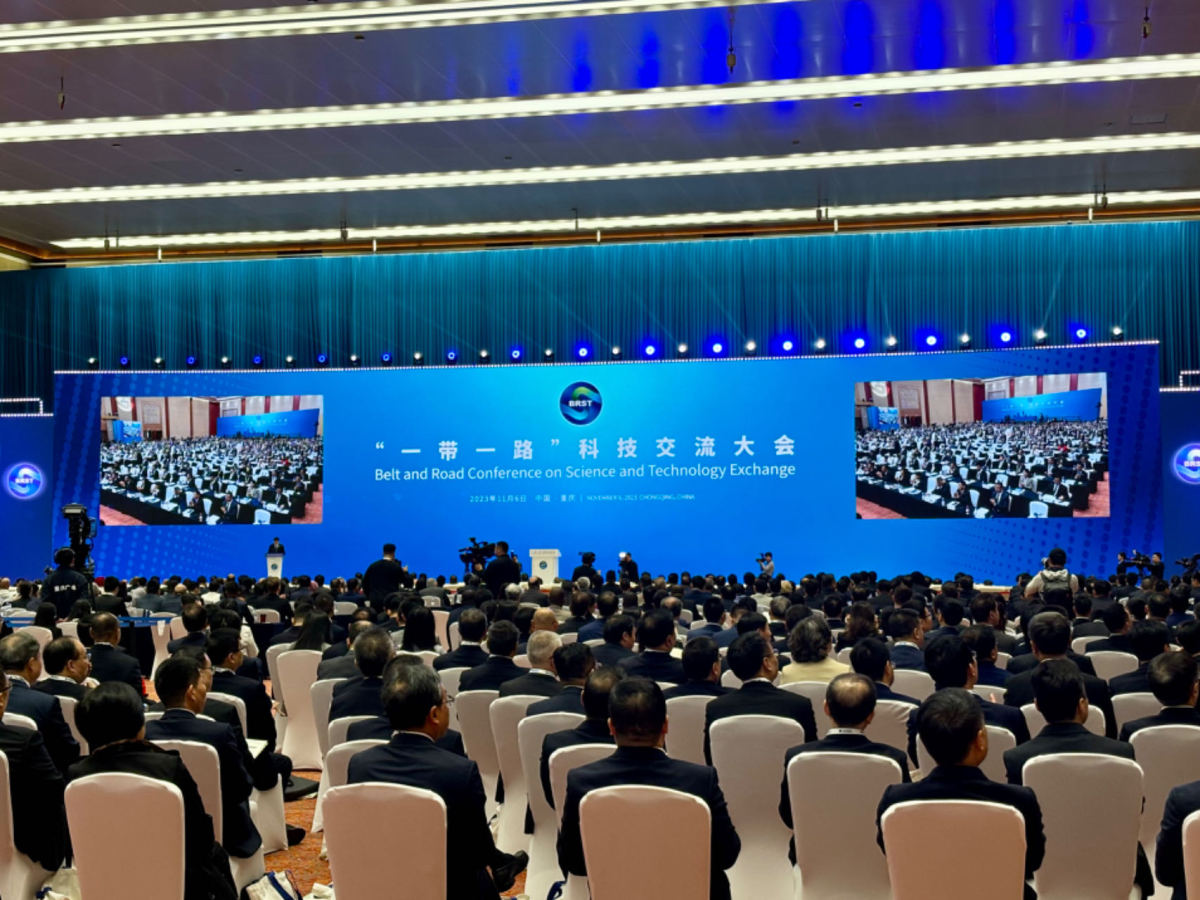 China comprises nearly one-fourth of the top 100 global tech hubs
In the keynote speech, Carsten Fink, Chief Economist of the World Intellectual Property Organization (WIPO), highlighted how innovation tends to cluster in big cities where researchers and companies collaborate.
In Fink's release of the Global Innovation Index (GII) 2023 Top 100 Science and Technology Clusters, Tokyo-Yokohama ranked first, followed by Shenzhen-Hong Kong-Guangzhou. Several Chinese cities were named among the top 10, including Beijing, Shanghai, and Suzhou.
"China has outperformed other nations this year, with the most clusters on the list," Fink noted, indicating that Chinese cities comprise roughly a quarter of the world's leading 100 technology hubs.
The index evaluates innovation by examining seven factors, including institutions, human capital and research, infrastructure, market sophistication, business sophistication, knowledge and technology outputs, and creative outputs. The aim is to assess the level and impact of innovation globally.
Robotics and big data advance material science
Konstantin Novoselov, 2010 Nobel Laureate in Physics, also conveyed his thoughts on the role of material engineering in driving sustainable progress.
Working with the National University of Singapore (NUS) (Chongqing) Research Institute, his team is delving to the domain with a keen focus on scaling up graphene production. This material has found applications across various industries, including electronics and chemicals.
Novoselov spotlighted the significance of artificial intelligence in fulfilling the demands of material production. "We're investing in dynamic machine learning to deepen our understanding of materials," he remarked.
Konstantin foresees a future where robots specialized in data acquisition will create vast datasets for machine learning, significantly advancing material science.