Dianjiang County has been a center for herb cultivation going back millennia. In recent years, investment in the Paeonia lactiflora at the Caohui Township Peony Cutting and Picking Base has created economic prosperity for local communities through rural tourism and traditional medicine.
Legend has it the God of Agriculture "Shennong" regarded Xubai village in Dianjiang as an ideal place for sampling the widest variety of herbs. During a mythical confrontation at Baoding Mountain, He is said to have cured his beloved with herbs derived from the peony and saved countless lives of injured soldiers. Later, following generations came to regard the peony as a symbol of love and friendship.
According to the records of Shennong, the white peony can eliminate blood stagnation, relieve pain, benefits urination, replenishes Qi, and break the accumulation of internal cold and heat. It has also been prescribed for treating hepatitis and liver cirrhosis in modern times.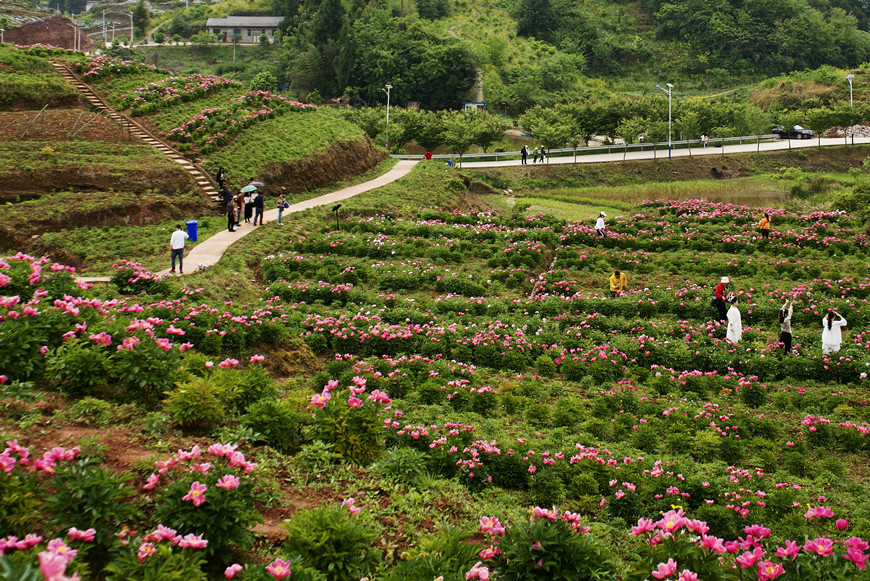 Peony flowers drive economic prosperity
Nowadays, the Peony Cultivation Base in the Dianjiang countryside produces between 1-2 million peony flowers each year and has transformed this previously impoverished area has now prospered thanks to rural tourism, which now attracts 100,000 visitors yearly.
The peony creates income for the local economy in a wide range of manners. As well as visitors who flock to admire the scenic floral views, when the flower season approaches the end in October, the flowers are cut and sold to customers in China, and even countries, including Japan, South Korea, and New Zealand.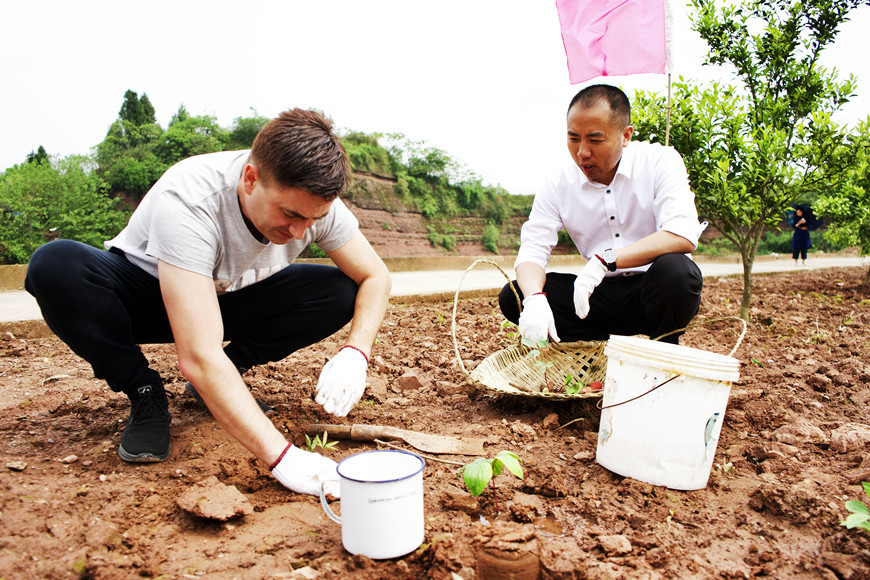 There is also a wide variety of applications for peony root in traditional Chinese medicine. While a proportion of roots are kept for replantation in the following year, a sizeable portion is sold in medicinal herbs that have antispasmodic and analgesic properties that are effective for abdominal pain, stomach spasms, dizziness, gout, diuresis, and many other ailments. 
As a result, each mu (0.165 acres) of land can produce up to 15,000 yuan of income yearly from all possible sources, transforming the lives of communities through investment, employment, and supporting industries in rural tourism.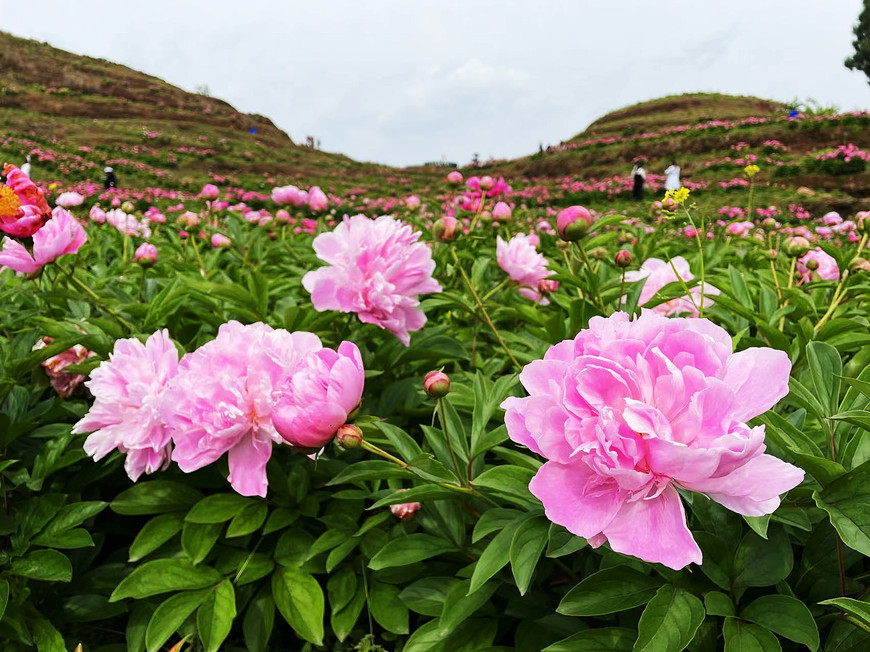 The edible peony flower has a variety of uses in the food and drinks, as the petals give a satisfying aroma that can soothe ailments and improve one's mood. Records from the Qing Dynasty even tell how Empress Dowager Cixi fried pancakes using the peony to maintain her beauty and longevity.
In the processing industry, Caohui Township has signed agreements with Sichuan Agricultural University to develop new drugs and cosmetics, while further methods to increase the added value of deep processing are being actively explored.