Editor's Note: This article is produced in collaboration with the Chongqing Institute of Foreign Studies as part of a series of ongoing reports exploring the city's abundant resources in intangible cultural heritages.
Embroidery, the ancient name for needle embroidery, is commonly known as flower embroidery. It was recorded in The Book of History as early as over 4,000 years ago. In the Ming and Qing dynasties, folk embroidery had been developed further. Su embroidery, Xiang embroidery, Shu embroidery, and Yue embroidery emerged successively, which are praised as the "Four Famous Embroideries" of China. Among them, Shu embroidery is one of the longest-standing embroideries which carries the legacy.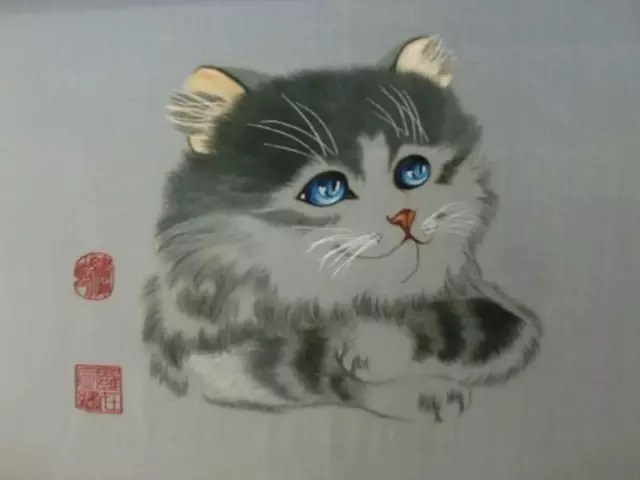 The historic Shu embroidery has been regarded as the "Treasure of Shu" together with Shu brocade, mainly distributed in western Sichuan. However, owing to its cultural and regional origins, Shu embroidery has also developed into the surrounding areas of Chongqing.
Developed from Shu embroidery, Beibei embroidery took mulberry silk as the primary raw material. It adopted a distinctive embroidery technique to embroider quilt covers, pillowcases, coats, shoots, screen tents, and others. It often uses wave stitch to convey the texture of the works, embody the light, color, and shape of the works, and show it exquisitely. This unique embroidery method makes the works have the right degree of tightness, thus presenting the perfect artistic effect.
In recent years, Beibei embroidery has also constantly innovated the embroidery craft. In the selection of materials, the leaves of the Ficus Virens are chosen; in the embroidery method, various patterns are embroidered with the expression of sketches.
The reason why Beibei embroidery has been well inherited and innovated is inseparable to its inheritor--Luo Zaixuan.、、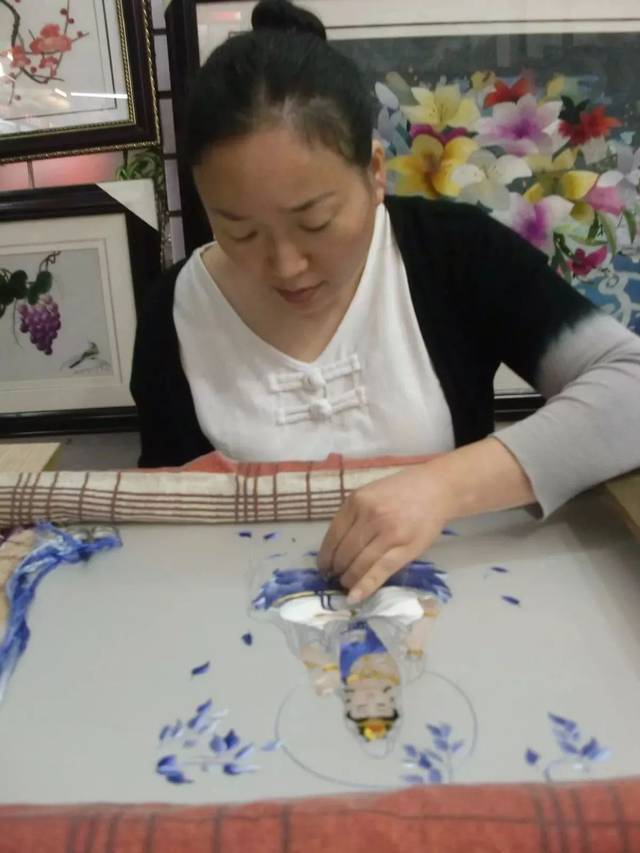 Luo Zaixuan, the fourth-generation inheritor of Chongqing's intangible cultural heritage "Beibei embroidery," applied for the Chongqing Intangible Cultural Heritage with "Beibei embroidery" in 2013. In her nearly 20 years of embroidery, she has studied with the masters of Shu embroidery in Chongqing and has studied Su embroidery in Suzhou. Therefore, various types of embroidery methods and her understanding of embroidery are incorporated into her embroidery. Her embroidery combines animal embroidery with Su embroidery, which is bright and flexible in colors, and close to nature.
Ms. Luo's studio, Nanshengyuan, is filled with her masterpieces, embroidered carp, precious peonies, flowers, birds and landscapes, and embroidered ladies ...
"Lilies," one of his works, merged two embroidery methods, Su and Shu, and selected animal embroidery for the color expression, making the lilies more vivid, and enhancing people's visual experience.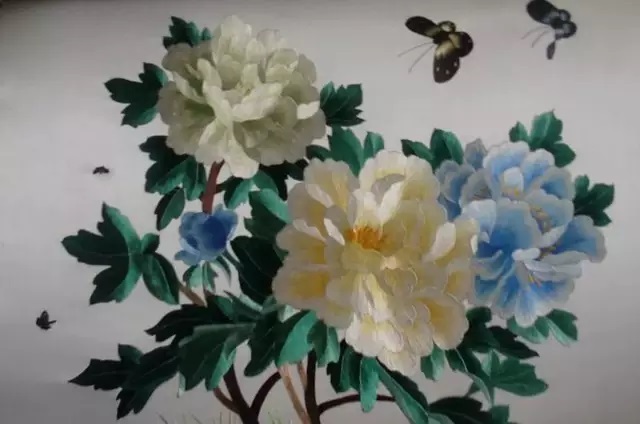 Besides, Ms. Luo also ventured into leaf-vein Shu embroidery, embroidering on leaves that she had boiled and dried herself. The sun-dried leaves are more difficult to operate with than the usual embroidery cloth and thus become a great challenge to both stitching and choosing thread.
Embroidering on rice paper is an impossible challenge for ordinary people, but Ms. Luo did it. Ms. Luo says that embroidery requires a great deal of patience at each step on rice paper. For example, the cloth embroidery error can be remedied, but there is no way to repair a damaged paper. As embroidering, one thread needs to be split into 16 thin threads. It takes half a month to stitch only the face of a character and takes nearly three months for the entire work.
Today, Beibei embroidery has continued to be innovated and developed under the inheritance of Luo Zaixuan and others, integrating more novel elements. As a folk art with a long history, Beibei embroidery is increasingly appreciated for its innovative and distinctive method and patterns rich in local characteristics.
---
Chinese script: Chi Xu
Tutored by: Jiran Li
Translation: Fengsha Wan
Tutored by: Siying Lu and Jingjun Wei
Voice-over: Qiqi Deng
Tutored by: Yi Ren