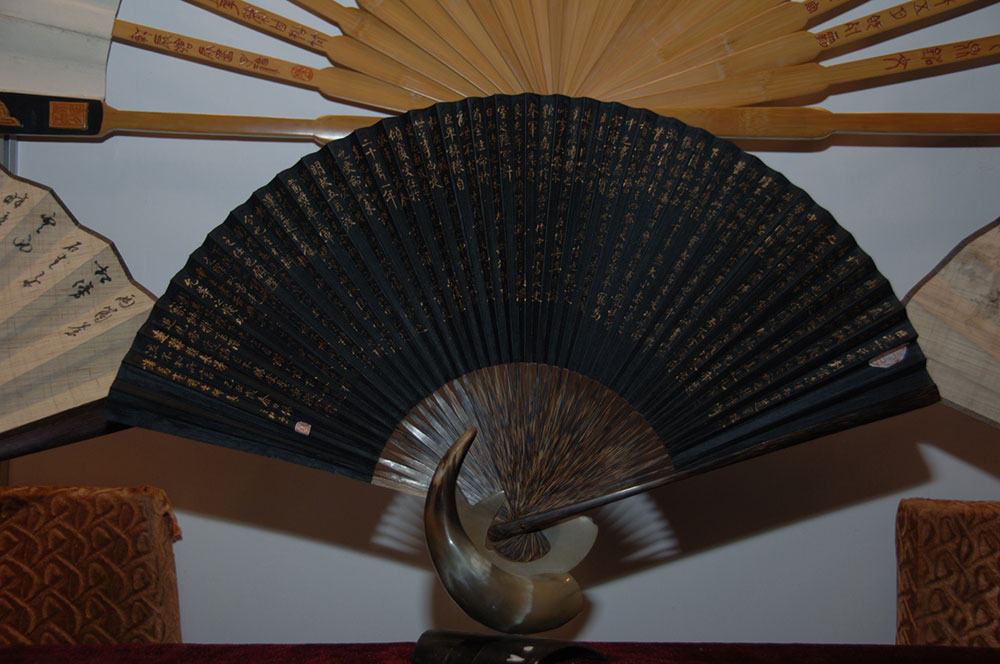 Rongchang folding fan first appeared in the Yongle era of the Ming Dynasty. It became a favorite for its agile look, circle-plus-square design, choicest material, refined craftsmanship, wide variety, and numerous patterns. Today, Rongchang folding fan, the silk fan of Suzhou, Jiangsu, and the fan painting and calligraphy of Hangzhou, Zhejiang, are named the "Three Most Famous Chinese Folding Fans", of which Rongchang folding fan especially stands out for its craftsmanship.
Rongchang folding fan can be divided into ten categories—nanmu fan, palm fan, sandalwood fan, white silk fan, colored silk fan, and feather fan, to name a few—which cover 345 kinds in total.
Rongchang folding fan is a unique representative of traditional Chinese arts and crafts. In addition to its heat-relieving function in summer, it is also, owing to its exquisite technique, as well as its fan paintings and calligraphy, of great artistic value and a good choice for art appreciation and artwork collection.
In June 2008, the State Council of the P.R.C. approved including Rongchang folding fan in the extension part of the list of the second batch of national intangible cultural heritage.
National-level representative inheritor: Chen Zifu
Municipal-level representative inheritors: Wang Pinghao, Fan Zhenggui & Zhang Wenying