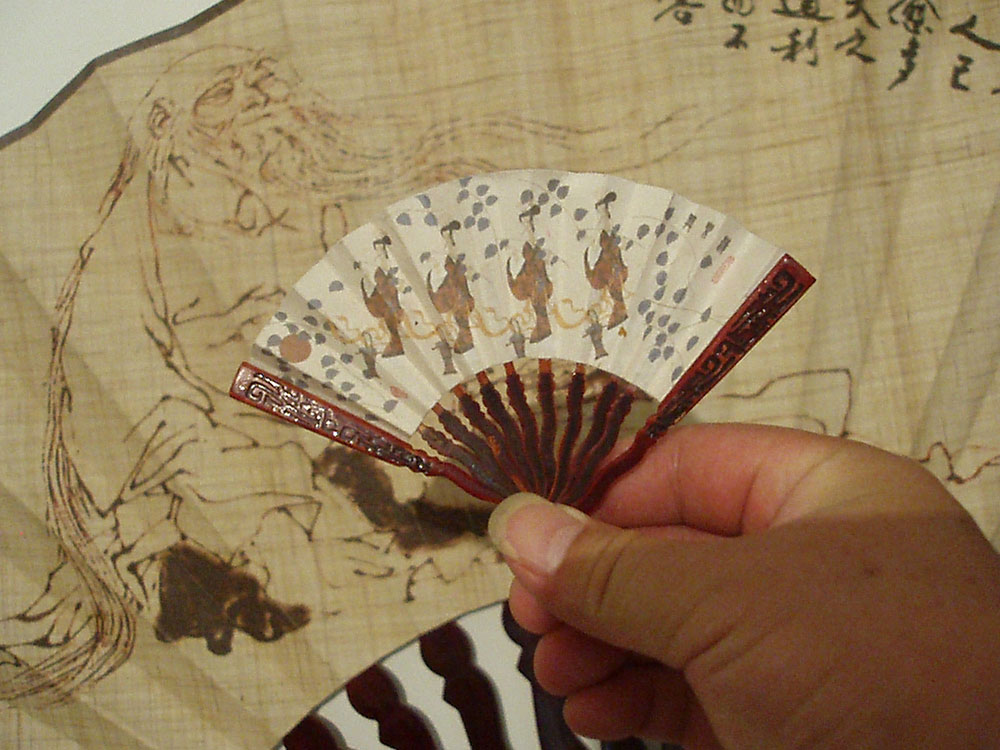 Ramie cloth looming can be traced back to a long time ago. In the Han Dynasty, Rongchang ramie cloth was called "Shu cloth"; in the Tang and Song Dynasties, it was renamed "spotty cloth" and "crude cloth", and was mainly used as a kind of tribute. It didn't come into mass production until the latter part of the reign of Kangxi Emperor in the Qing Dynasty. After that, it was sold beyond Rongchang, even to faraway places like Korea, Japan, and Southeast Asia, and finally became a famous specialty in Rongchang.
Rongchang ramie cloth includes fine cloth, coarse cloth, and rib fabric. Producers need to go through steps such as extracting the fiber, rolling the wefts, pulling out the warps, stringing the wefts and warps through the shuttles, swabbing rice milk, weaving, rinsing, adjusting the shapes, dyeing and washing. The ramie cloth is densely woven, smooth, bright-and-soft looking, tough and durable. The ramie, which is used as the raw material, allows the cloth to be easy to clean and dry, have clear edges and angles after ironing, look austere, elegant and tasteful, and feel comfortably cool. All this makes ramie cloth a perfect choice for summer clothes, and that means a lot for its practical value. One ramie cloth producer in Rongchang—Song Zhu Xuan Fan House—in recent years, has made a creative attempt to combine ramie cloth and folding fan during production and rolled out a new specialty—Rongchang ramie folding fan, which excels in look, technique, and artistic value.
In June 2008, the State Council of the P.R.C. approved listing ramie cloth looming technique among the second batch of national intangible cultural heritage.
National-level representative inheritor: Yan Kunji
Municipal-level inheritors: Huang Shihui & Li Jiankang